Police working to educate drivers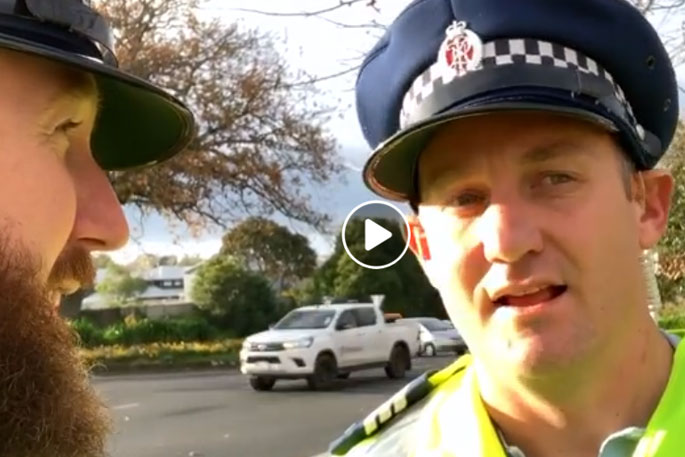 Lack of indication is the one thing two police officers noticed when filming a video at a roundabout in the Waikato.
Constable Jack Driver and Sergeant Todd Hubbard, from the Strategic Traffic Unit in Hamilton, are recording a series of videos aimed to raise awareness of driving on roundabouts and the best practices drivers need to use.
In a video posted to Facebook today, Jack and Todd visited a number of different roundabouts around Hamilton and explained what people should be doing when entering and exiting the roundabouts.
"The message from the sarg today, is patience," says Jack.
"Every time you exit a roundabout, you need to indicate."
Todd says drivers who fail to indicate can be fined.
"Which is $150. A waste of money," says Jack.
Watch the video above for more advice from the officers on driving around roundabouts.
More on SunLive...