Trees cleared from Te Puna train line after storm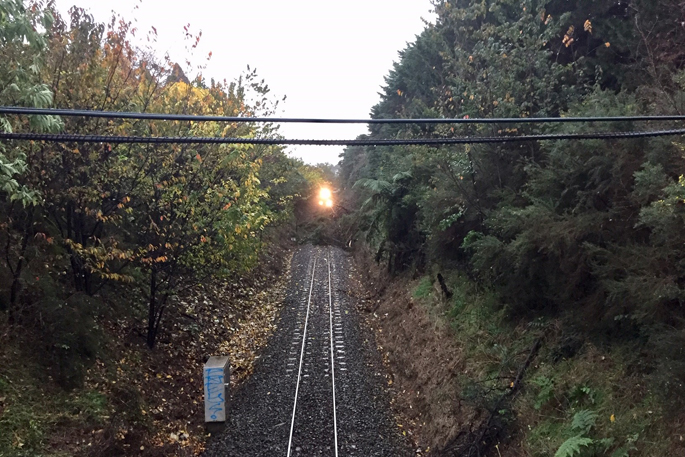 A tornado tearing through Te Puna on Wednesday left bits of broken trees in its wake, with some blocking the train line running through the area.
The short burst of wild weather saw heavy rain and strong winds pelt the Western Bay of Plenty.
Power outages were reported just before 4pm, and a vehicle had rolled on the Tauranga Eastern Link.
Photos sent to SunLive show trees over the roads and railway line in Te Puna.
KiwiRail Executive General Manager Operations Siva Sivapakkiam says works to clear the track have been completed and train running has resumed.
"A freight train hit one of the trees that had fallen on the line. There was no damage to the locomotive.
"The line has now been cleared and was to be inspected before it re-opens shortly."
The MetService says showers are clearing this morning to fine.
The odd shower returning evening, with a period of rain overnight. Strong westerlies.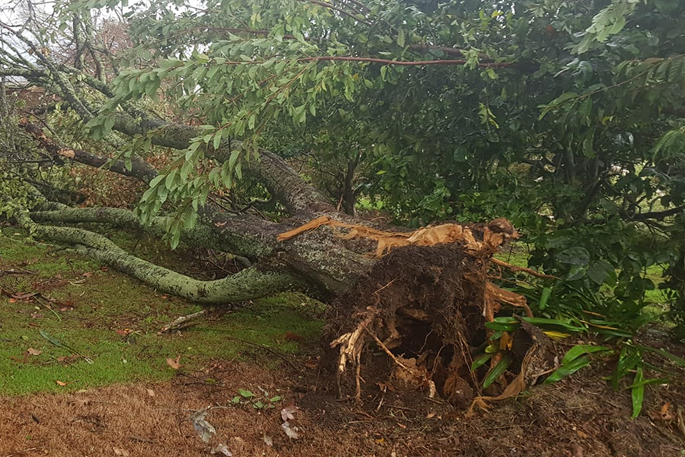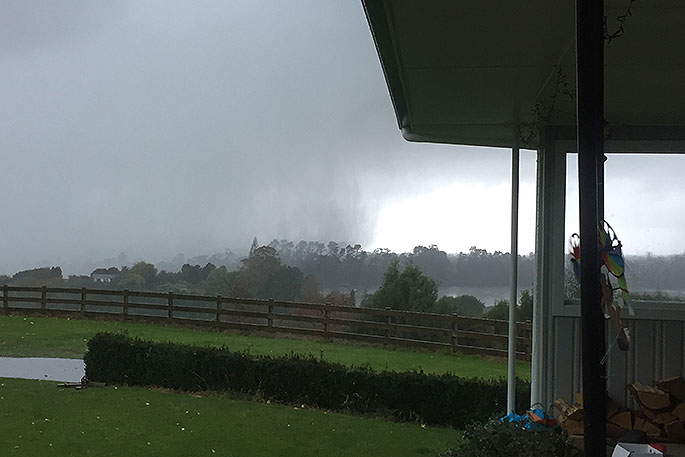 Yesterday's weather front moving across the region.
More on SunLive...