Passing crews save tangled boats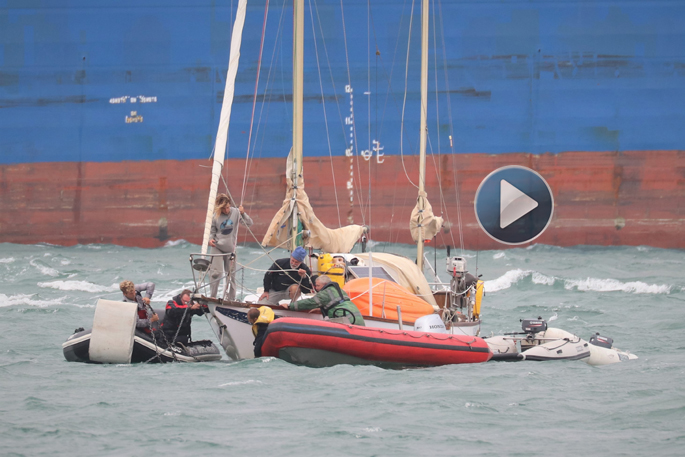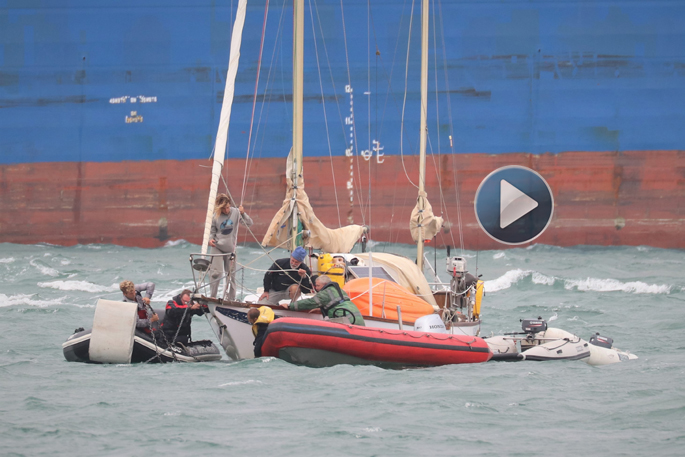 Click the image above to watch the video
People on board two tangled boats in the Tauranga Harbour will be counting themselves as lucky after they were saved by fellow boaties this afternoon.
Bruce Goodchap saw the commotion unfolding and helped out immediately.
"The two boats anchors were tangled.
"We just saw it, and we worked out we could get there faster than coastguard or the harbour master."
Bruce says it was just a matter of being at the right place at the right time on his private boat.
"The other boat helping was from Glencoe Marine."
The two tangled sail boats were around 100 metres off shore in between the Tauranga harbour bridge and the Sulphur Point port.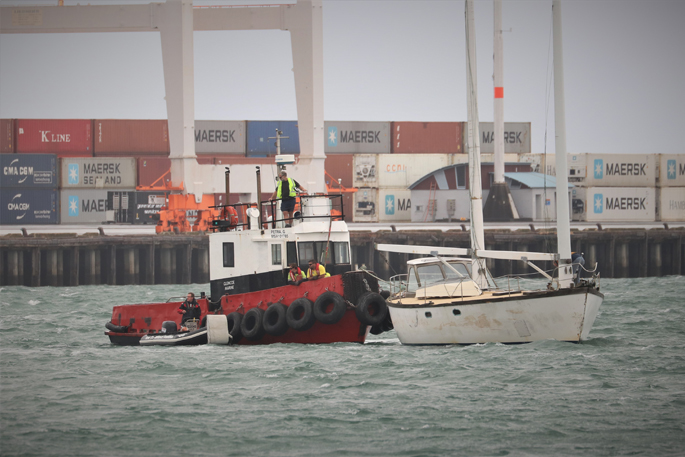 At least one of the boats has been anchored long term in the Town Reach.
Inflatable boats surrounded the tangled yachts during the mission, assisting in the windy and rough conditions.
Glencoe Marine operations manager Ian Chalmers says one of their tugs went out to help the tangled boats.
"Apparently these two yachts had their anchors down, and with the wind that's blowing, one must have dragged over the others anchor, so you've had two yachts side by side with anchors tangled.
"They got the tug to hold one boat off the other so it didn't damage the other, and then the people with the rubber duck went on board the boat and untangled the anchors.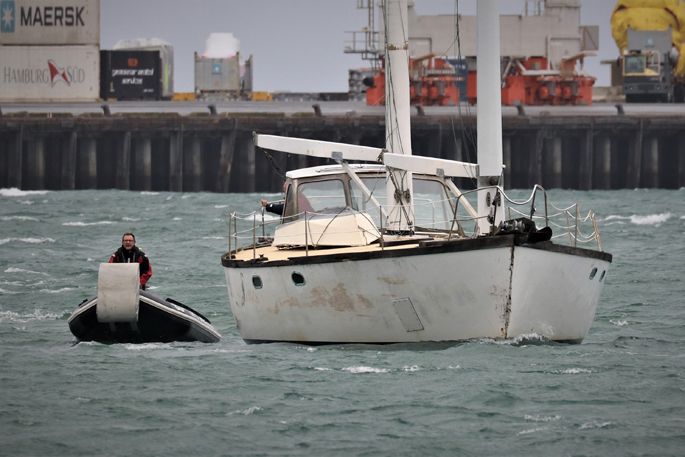 "Then basically they spread them out into different areas so they couldn't bang against each other."
Ian says it was a drama, however nothing happened in terms of damage on the yachts as far as they can see.
The Port of Tauranga weather station shows winds up to 34 knots from the nor-northeast at the container berth at the time of the entanglement.
SunLive have contacted the Harbourmaster for comment.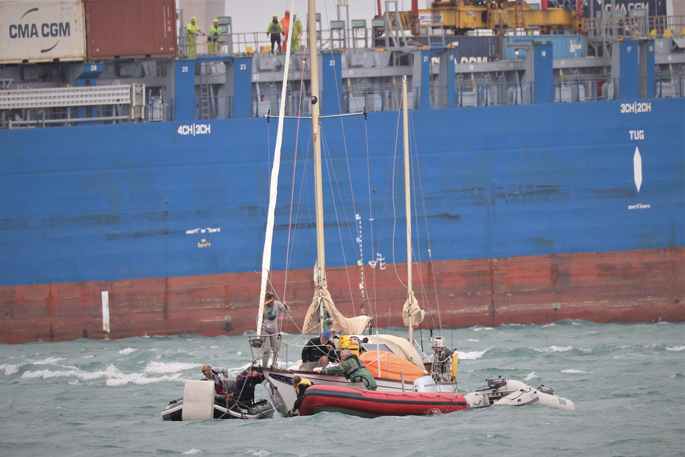 More on SunLive...