Omokoroa's iconic lizard missing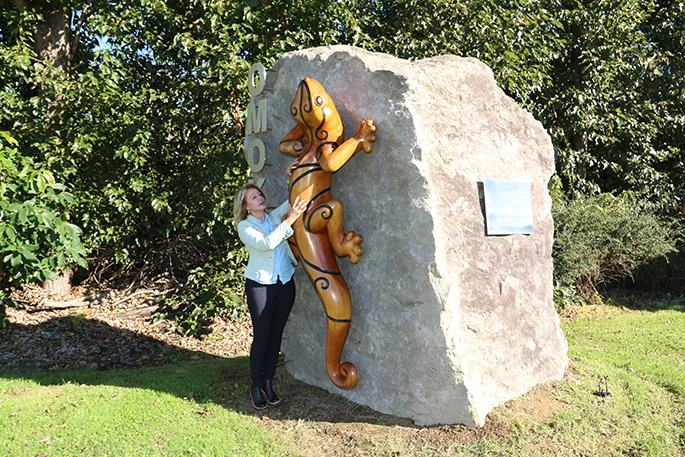 Omokoroa residents are upset with the recent disappearance of the lizard sculpture, which was attached to a rock welcoming people to the coastal town.
Artist Warwick Lilley created the unique sculpture, and it has been a local attraction since April 2016.
The statue was blessed from Pirirakau, Te Puna, and the plaque unveiled by Janine Birch from the Omokoroa Public Art Group and Gwenda Merriman from WBPDC.
Warwick says a lot of time and effort went into constructing the lizard, around 100-150 hours designing and sculpting.
"I probably gave them about 20 different designs for the lizard, and the design on the lizard itself.
"I haven't carved many lizards, so I was very happy."
Police say a member of the public called to inform police in regard to the lizard's disappearance.
"We advised them to speak with the local council so they can make a formal report."
A Western Bay of Plenty Council representative says they were notified of the lizard's absence in the early afternoon of Friday, May 31.
"It's presumed it was taken overnight on Thursday. The Lizard was attached to the Menhir or entrance rock by three iron bars, these have been sawn off to detach the lizard.
"The lizard is the property of the Omokoroa Public Art Group, this group has contacted the police and has informed council, but the council does not own the lizard."
Local residents are advised to contact the Omokoroa Public Art Group if they find out where the missing lizard may be.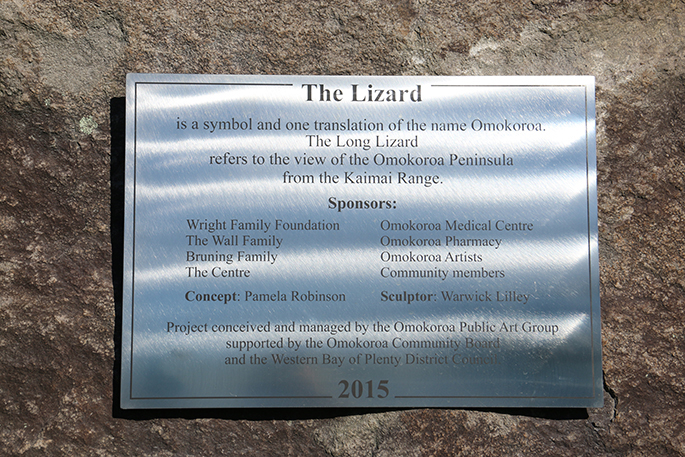 More on SunLive...