Lego spectacular at Tauranga Primary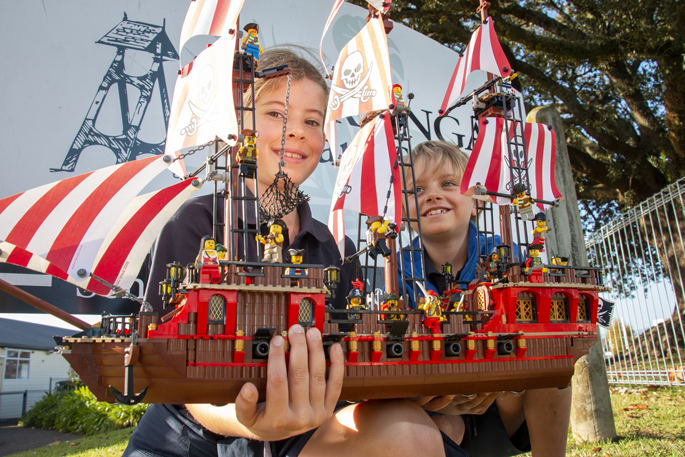 Tauranga Primary is turning into a Lego wonderland on June 8, when the school hosts their Lego show.
It is the second consecutive year the show is running, where both students and adults are piecing together magnificent works brick by brick.
A lot of organising has gone into the event, says school parent and Lego fan Jesse Ingham.
"There's the venue, all the tables and equipment that we need, there's working with Toyworld who are running the brick pit and their Lego store.
"Last year we had around 1600 people come through the Lego show, and we are hoping for more this year."
Jesse himself is hard at work constructing pieces for the show on Saturday, and he says although it is enjoyable it is very time consuming.
Jesse's interest in Lego sparked when his son Theo was introduced to the plastic block phenomenon.
"There are some amazing creations being built, some of the Star Wars pieces are spectacular and incredible.
"This is my fourth year with Lego, Theo was growing out of Duplo, so we thought about the next step up in Lego.
"A lot of the time we take up is sorting the Lego, and most of the time I am sorting if my tan Lego is in the right place, which makes the building process easier.
"It's a great creative toy, it does take a lot of time though."
Jesse says the Lego show is taking place in the Tauranga Primary school hall, and it spills off into the library, where Toyworld Fraser Cove are setting up a Lego store, and the staff room where the kids displays will be on show.
"There will be second hand Lego for sale, from people who are wanting to cut down," says Jesse.
Lego show organiser Claire Wilde says the event invites people into the school community.
"There is people coming from school coming to help, and the people who are displaying the big sets don't have links to the school, but they come together for the show."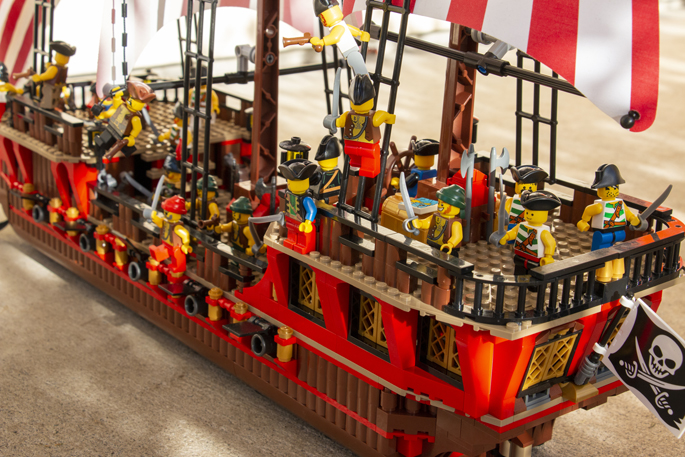 After the success of last year's Lego show, Claire says a group of Lego fans formed a group, who will showcase their works on Saturday.
"As a spin off from the show, a local Lego users group was formed, which was a positive from last year. That group has been going all year and now they are contributing again."
As well as the Lego show, Tauranga Primary is hosting the weekly farmers market, so there is plenty going on at the school on Saturday.
The Tauranga Primary School Lego show is taking place on Saturday, June 8 from 9am to 4pm in the school hall.
Tickets are $5 and can be purchased at the door. Children aged three or under are free.
More on SunLive...