What's on this Queen's Birthday Monday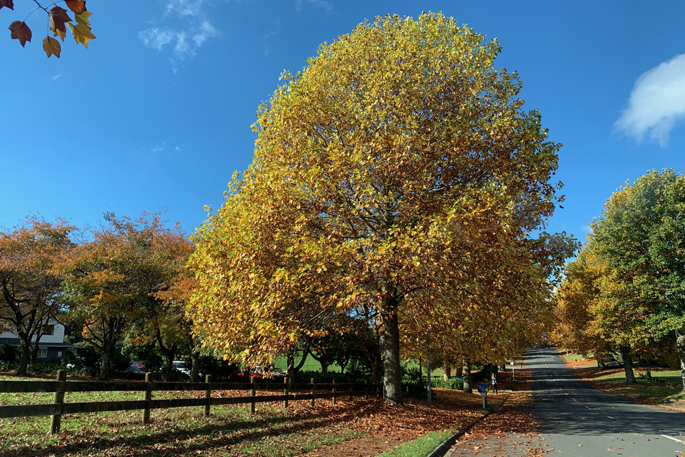 Good morning SunLive readers, it is a great day to celebrate the long weekend.
This Queen's Birthday Monday, Tauranga residents can expect a chilly but fine day, and it is a good idea to make the most of the sunny weather before rain sets in later this week.
Tauranga is forecast as fine with southwest breezes. If you are heading up the Mount or out for coffee, take an extra layer as we are expected to reach a high of 14 degrees around 2pm this afternoon.
For those heading back to work tomorrow, perhaps think about getting the washing out on the line today as rain is expected to set in on Tuesday evening.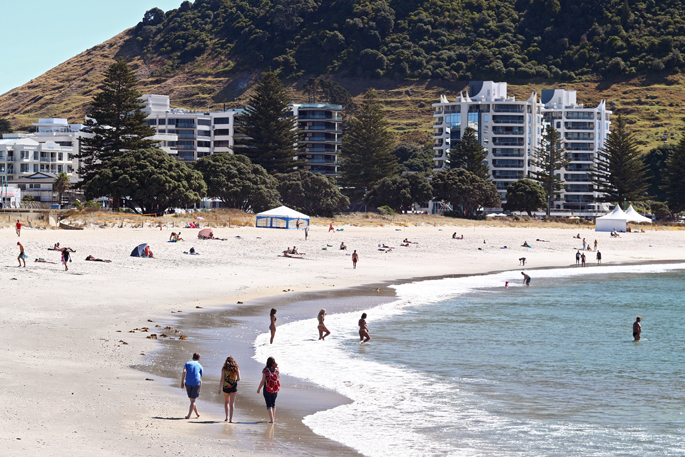 It is a rather quiet day in Tauranga today, so take the time to rest, relax and recuperate before tackling the remaining week ahead.
If you are thinking of things to do this weekend, take a lovely walk along the coastline, hike up Mount Maunganui on this lovely autumn day, or check out some of the events taking place below.
Alcoholics Anonymous
Open meeting 10am. Tauranga Central Baptist Church,13th Ave/Cameron Rd. All welcome. Ph 0800 229 6757
---
Badminton, Tauranga Badminton Club
At Aquinas College Event Ctr 7:30-9:30pm. Seniors & Year 11 upwards. For social, fitness or competitive play. Casual players welcome. Ph/txt Sue 021 194 4335 www.taurangabadmintonclub.co.nz
---
Bethlehem Indoor Bowls
Meets in Bethlehem Hall. New members of all ages welcome. Names in by 7:15pm for 7:30pm start. Ph John 027 654 1298 Judy 562 0557
---
Chess At Mount Maunganui
Mount RSA Chess Club, 544 Maunganui Rd, 6-7pm during school term. Late program 7pm onwards. Incl casual games. Noel 579 5412
---
Chess In The Afternoon
Mount Chess Club, 1-4 pm, Hillier Centre, 31 Gloucester Rd Mt Maunganui. $4 a session. Equipment & refreshments provided. Bob 0274 786 282
---
Diabetes Help Tauranga
Drop-In Clinic 10am-12pm, no appointment necessary. Advice or support for anyone living with diabetes & their families. 174 11th Ave, Tauranga. INFOline 571 3422 info@diabeteshelp.org.nz
---
Global Women's Organisation: Zonta
Warmly welcomes professional women, empowering others through service & advocacy. A little time can make a difference! Meet new friends, Monthly Meeting. Ph Suzy 021 266 5044
---
Harmony-A-Plenty Barbershop
Guys! Join our men's barbershop chorus. We teach singing too. Community Church Bethlehem 183 Moffatt Road. Ph Alan 282 8435
---
Let's Learn Lifelong Learning
Are you a lifelong learner? Check out the range of courses, workshops, classes, lectures, lessons & events on www.letslearn.co.nz or ph 544 9557
---
Mah-Jong
12:30-4pm vistors & beginners welcome. Free teaching available. Tauranga Bowling Club, 11th Ave. Ph Shirley 576 0014 or Pam 544 0616
---
Marlin Friendship Club
Meets Omanu Golf Club on 2nd Mondays at 9:45am. Friendly mixed membership club with regular social activities. Take part & meet people.
---
Mount RSA Indoor Bowls
Every Monday & Thursday. Names in by 6:30 play starts at 7pm. All welcome come to our friendly club & enjoy yourself. Ph Mary 574 2873
---
Never 2 Old
Strength/balance classes & workouts for over 55s. Mon, Wed & Fri 7:30am-9am. Ph Keith 557 8765
---
Omokoroa Beach Indoor Bowls
Omokoroa Settlers Hall, 1pm for 1:30pm start. $3 door fee, first session free. All equipment provided. Ph 548 1636
---
Raranga - Weaving
Weekly get together 10-3pm. Raranga weavers, motivating each other. Bring own materials. $5 Koha. The Artery, Tauranga Historic Village. more info: www.theincubator.co.nz
---
Recycled Teenagers Gentle Exercise
Mon/Wed Tga Senior Citz Club 14 Norris St 9:15-10:45am. Tues St Marys Hall cnr Girven & Marlin 9-10:30am. Jennifer 571 1411 or 027 206 0776
---
Seido karate Tauranga
Age 7 & up, all abilities. Keep fit, learn self defense, meet friends, free trial period. Tauranga Primary Hall, 6pm. Ph/txt Cameron 027 518 8356
---
Tai Chi Te Puke
Beginners Class: 9-10:30am, at Memorial Hall, 130 Jellicoe St. Come along & join any time. Great for stress, balance, flexibility. Friendly group. Ph 578 9116
---
Taichi Internal Arts NZ
Tai Chi Beginner Class, Greerton Senior Citizens Hall, 33 Maitland St. 9:30-11am $5. All Welcome. Includes Qigong. In association with Sport BOP. David 552 4425
---
Taoist Tai Chi
Beginners Tai Chi classes Mon-Sat, 15 Koromiko St, Tauranga. Also KatiKati, Mount, Papamoa & Te Puke. For times visit www.taoist.org or ph 578 9116
---
Taoist Tai Chi, Tauranga
Beginners Class: 9.30-11.00am at 15 Koromiko St, Judea. Come along & join in any time. Great for stress, balance, flexibility. Friendly group. Ph 578 9116
---
Tauranga City Brass
Practise at 10 Yatton St Greerton at 7pm. All welcome. Brass & Percussionists. Ph Jeremy 021 132 3341
---
Tauranga Creative Fibre
Monday 9:30am, also 2nd & 4th Thursday 7pm. Learn & share spinning weaving knitting felting crochet skills. 177 Elizabeth St. Margaret 571 3483
---
Tauranga RocknRoll Club
Lessons 6:45pm & social dancing 7:30pm at Legion of Frontiersmen Hall, 165 Elizabeth St. Ph Rana 027 699 5571 or FBook: taurangarocknrollclub
---
Tauranga Senior Citizens Club
CARDS 500 Mon & Thurs. INDOOR BOWLS Tues, Wed & Sat.14 Norris St(behind Pak n Save) 12:45pm for 1pm start. Entry $2 includes afternoon tea. New members welcome.
---
Te Roopu Raranga Weaving
Weekly get together for Raranga weavers. Plenty of space to work collectively , motivating and inspiring each other. The Artery, Historic Village. 10am-3pm, $5 Koha
---
Vision Friendship Club (FNZI)
Meets 4th Monday each month at Citizens Club, 10-12. Varied activities. Interested? Ph Bryan 570 2483
---
Welcome Bay Art Group
9:30-12 at Lighthouse Church meeting room next to Welcome Bay Road Village Shops. Ph Denis 544 6451
---
YMCA Gold Fit Classes
Smooth Movers classes 9:30am at Matua Hall. $8 per class with concessions available. Ph YMCA 07 578 9272
More on SunLive...