Duo Col Legno impress at Tauranga Musica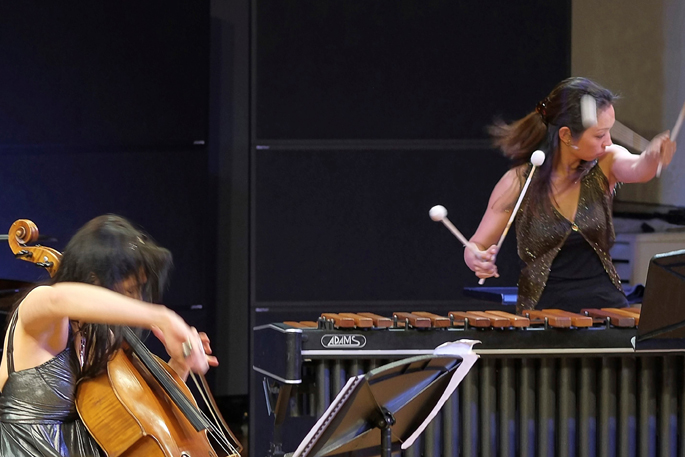 A fascinated audience were suitably intrigued when Duo Col Legno teamed up to celebrate a sense of place at Pyes Pa Auditorium.
Demonstrating an enthralling, natural synergy that exists between their two instruments, marimbist Yoshiko Tsuruta and cellist Heleen du Plessis presented a programme of diverse international repertoire celebrating culture and identity.
Merging romantic era yearning with contemporary freshness last weekend, the duo cleverly re-imagined Tchaikovsky's Andante Cantabile and Faure's Aprés un Rêve; Heleen's warmth at the bow complemented beautifully by subtle accompaniment from Yoshiko.
The thrill of edgy, passionate, wry and dramatic performance drove the remainder of the programme with stunning renditions of works by Farr, Pärt, Ourkouzounov and Klatzow.
The exciting use of extended performance techniques, divergent harmonies and melodies saw the audience treated to a living masterclass in the disruption such repertoire offers and the inspiration felt when it is brought to life.
The unquestionable gifts of Yoshiko and Heleen were evident throughout, not least in the passion with which they spoke about works with which they had connections; their unfailing energy echoing the endless energy exuding out of international contemporary composition and arrangement.
More on SunLive...