Satellite animation shows river of polar air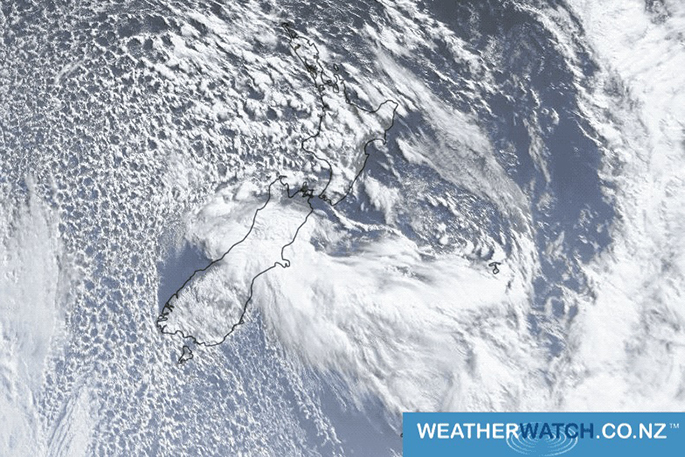 The forecast team at Weatherwatch have created a dramatic satellite animation which reveals the 'river' of polar air as winter dawns over New Zealand.
June 1 has coincided with a winter blast across New Zealand and the satellite imagery this morning shows a spectacular blast of cloud around the country as the sun rises.
Squally showers with hail pepper many regions with the main southerly energy coming in like a river of cold from Antarctica up into NZ, just to the west of Fiordland and into the eastern Tasman Sea.
Low pressure just south of the lower North Island is tracking east and is pulling that southerly up behind it, so it will move into Wellington on Saturday afternoon then the rest of the eastern North Island overnight tonight and early Sunday.
The southerly winds over the South Island have cleared the skies for the West Coast today, thanks to the Southern Alps, while in the North Island the more westerly flow, for now, has made for sunnier skies around Hawke's Bay and Gisborne.
The bright white cloud around Canterbury is on the southern edges of the centre of the low now crossing NZ and has heavy rain there, which is moving towards the lower North Island with the southerly change.
To view the animation click here
More on SunLive...