White gold and Ruapehu tea at Happy Valley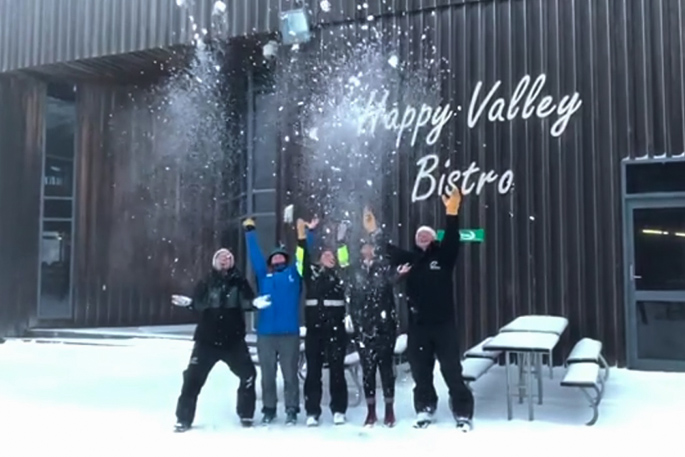 Fancy some white gold and Ruapehu tea? Happy Valley at Whakapapa is opening today.
The Mt Ruapehu, Whakapapa and Turoa Areas Facebook page administrators have posted: "Winter has arrived here at Whakapapa for Happy Valley's opening day! We have road restrictions in place this morning. Drive safe."
Happy Valley will open on Saturday morning June 1 from 10am once de-icing work is completed. Bruce Rd is open, and chains or 4WDs are required from Whakapapa Village.
The temperature on the mountain is -1 degree on the upper and lower mountain, and zero degrees in Happy Valley. Visibility is 50-100m with light to moderate winds.
The happy people at Happy Valley are pulling out all the stops ensuring everyone who arrives on the mountain for a ski is well taken care of. On Friday there were exuberant posts on their Facebook page:
"The base area café and Happy Valley Bistro will be open for coffee, our new freshly baked-on-mountain cakes, slices and muffins, along with a new menu using locally-sourced ingredients for all our mountain foodies," read the Friday night bedtime update. Staff have also added te reo Maori to lots of the new signage at Whakapapa.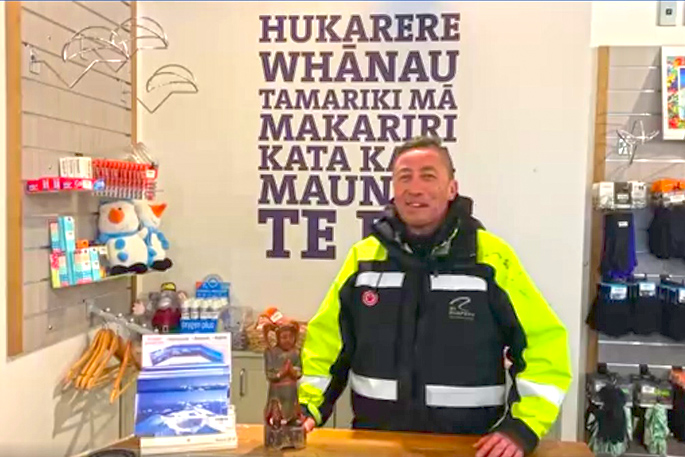 "Snowplay areas will only be available if mother nature delivers a large dump of the goods. Otherwise it will be skiing and riding only on the learner's carpet lift."
The snow report on the Mt Ruapehu Whakapapa website shows 8cm of snow on the ground.
"Is there anything in the world happier than snow in Happy Valley?" say the Happy Valley staff. "We can't wait to see you! It's a bit windy up here so wrap up warm and remember to check the snow report.
"It has been a bit of a warm start to the winter but we're amped, we're ready to go and we've got all our fingers and toes crossed for it to snow, snow, snow!"
The snow report can be checked here: www.mtruapehu.com/whakapapa/report
More on SunLive...