Weekend Sun brings home the bacon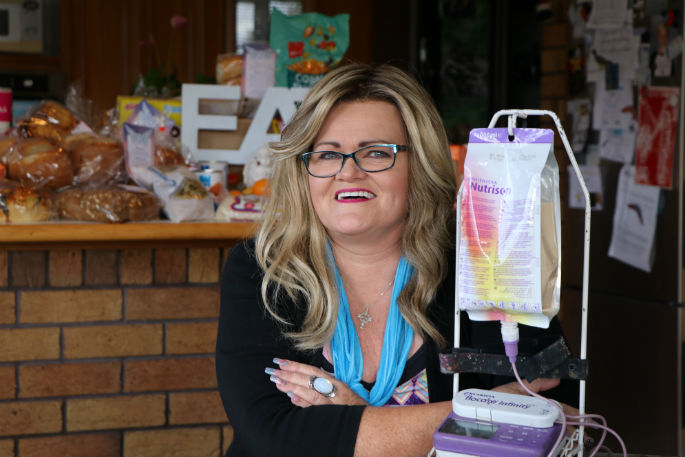 It's the power of a picture and the written word – especially when they are in the Bay of Plenty's most read newspaper, The Weekend Sun.
When Brigitte Mouatt's photo and moving story appeared on the cover of The Weekend Sun last week, hearts were touched and wallets fell open.
Brigitte lives with a condition called gastroparesis. It means she can't eat a normal meal. But at the same time she runs a small not-for-profit organisation called 'Arms of Angels', which means others can eat. Families give $15 a week to put a hot nourishing meal on the table of challenged families once a week for six weeks.
After The Weekend Sun story, readers put $900 into the Arms of Angels kitty. "So that will feed ten families for the next six weeks," says a delighted and grateful Brigitte. "I just want to say thank you so much for the lovely article in The Weekend Sun and video interview on SunLive.
"It was great to meet all the Sun people. Have a fantastic week," says Brigitte's message. Delighted to have been of help Brigitte.
To assist Brigitte further go to the Arms of Angels website: www.armsofangels.co.nz
For Brigette Mouatt's story click here
More on SunLive...