Jan Tinetti excited over budget announcements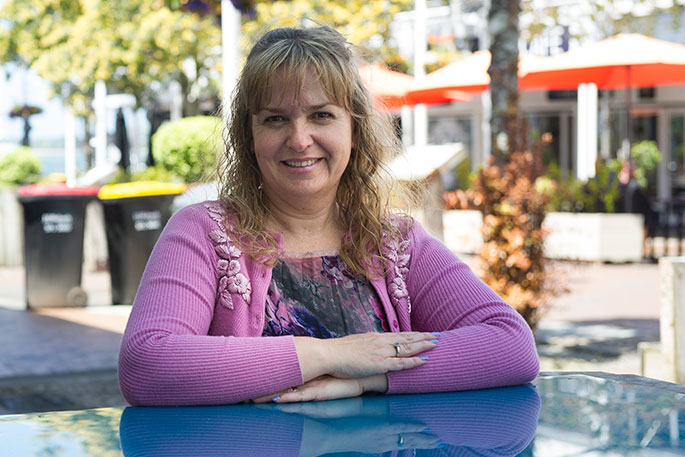 Labour List MP Jan Tinetti says she is excited about the announcements around school donations.
The government announced its annual budget yesterday with one of the announcements will be to take financial pressure of parents.
The Coalition Government is also taking a number of practical steps to reduce the financial pressure on families when it comes to their children's education.
Families of nearly half a million children at 1,700 schools stand to benefit from no longer having to pay school donations as a result of the Wellbeing Budget.
All decile one to seven state and state-integrated schools, attended by about 63 per cent of all students, will be eligible to receive $150 per student per year if the school agrees to stop requesting school donations from parents.
"There are so many fantastic announcements in this budget, but I am especially excited about the announcements around school donations," says Jan.
"If I was still a school principal I would be really happy right now.
"If this announcement was made when I was principal at Merivale, I would have been incredibly excited. This would be around $25,000 extra in funding and would have given me flexibility over my budget to provide a stronger learning environment for the children," says Jan.
Jan says she has a great example of what this will mean locally.
"I was visiting a local school principal who told me they received very few donations right now. This announcement would see their school receiving around $85,000, meaning more supplies and activities for their kids," says Jan.
"Budget 2019 takes a major step towards making school education free again," says Education Minister Chris Hipkins.
"We know how difficult it is for parents to afford the fees that schools charge, and the pressure it places on parents who aren't able to afford the donations. Many students will now be able to get the education they need with less financial pressure on their parents.
"Where schools opt to continue to seek donations, those donations remain voluntary – meaning parents and caregivers are not required to pay them," says Chris.
The Ministry of Education will monitor schools that opt in to ensure they do not continue to seek donations.
"I will introduce legislation so funding paid to schools that do not comply with the scheme's conditions can be recovered," says Chris.
The initiative will take effect from the start of the 2020 school year. It is budgeted to cost $265.6 million in the four financial years from 2019/20 through to 2022/23.
"This is a meaningful step in relieving material hardship by reducing the expectation and financial pressure on parents to contribute to the basic needs of their children's schools," says Chris.
More on SunLive...