Principal 'disappointed' with budget announcement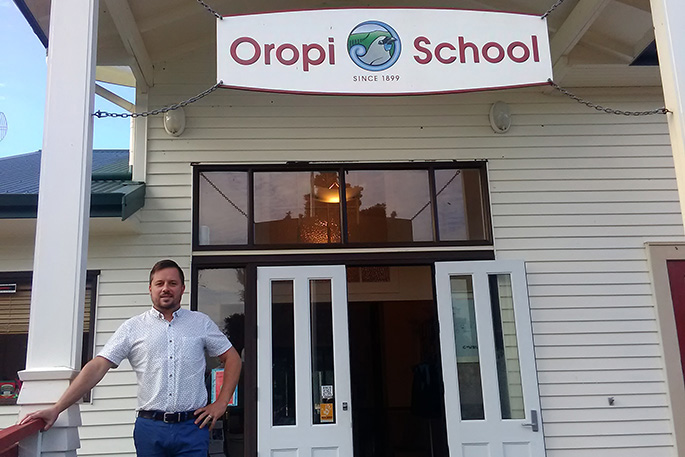 Oropi School principal Andrew King feels the Government's announcement to take financial pressure of parents, will create a new "iniquity" between schools.
The announcement was made yesterday, and means all decile one to seven state and state-integrated schools will be eligible to receive $150 per student per year, if the school agrees to stop requesting school donations from parents.
What Andrew is disappointed about is decile eight, nine and 10 schools miss out.
"So the first thing to emphasise is that it's a great thing, $150 per student for decile one to seven schools, it's no doubt well and truly needed particularly for the lower decile schools.
"However, I think it's creating a new iniquity because decile eight, nine and 10 schools are now missing out and they're making an assumption that there are no needs in those schools."
Andrew says through donations from parents each year, they receive $10,000. If the school was to receive the $150 per student the school would receive $47,000 each year.
"We are missing out on $37,000 for the variety of needs that we have in our school. The initiative in my view is saying well decile eight, nine and 10 schools don't have needs and issues. They don't need it which is absolutely incorrect, but this is where I'm saying it's creating a new iniquity.
"I'm not saying that we should get the same amount as a lower decile school, but to totally miss out on anything is not fair. We are a semi-rural school and while we might be decile nine that creates additional pressures that city schools don't have.
"We have our own water supply and effluent system. There are costs involved in that and the fact that we're just 10 to 15kms out of town puts additional operational costs that city schools don't have. So it's a very simplistic solution in my eyes."
Andrew says the initiative is great for decile one to seven schools but he has a suggestion to include all schools.
"Why can't they have some sort of pro rata system, so a decile one school gets $150 per student, and then why can't they gradually reduce that so decile nine and ten schools are still getting something but maybe $100 per student rather than nothing at all?
"That's what I'm annoyed about is that we get nothing at all. Because that's assuming we have no needs and our community doesn't actually reflect what they would view as a decile nine community.
"We have a lot of social issues, we have a lot of mental health issues growing. We have a lot of families that cannot pay the donation, cannot pay for stationary, cannot pay for trips and cannot pay for camp."
Even though they aren't getting any extra money from the government regarding this announcement he says they won't be do more fundraising to make up for it.
"I won't be putting that pressure on my community, but we're just going to have to think creatively about how we find that additional money to put into initiatives that we currently don't have but would benefit from in the future particularly around mental well-being issues for kids and families because that's our biggest issue at the moment."
More on SunLive...