Mayor claims conflict in Budget announcement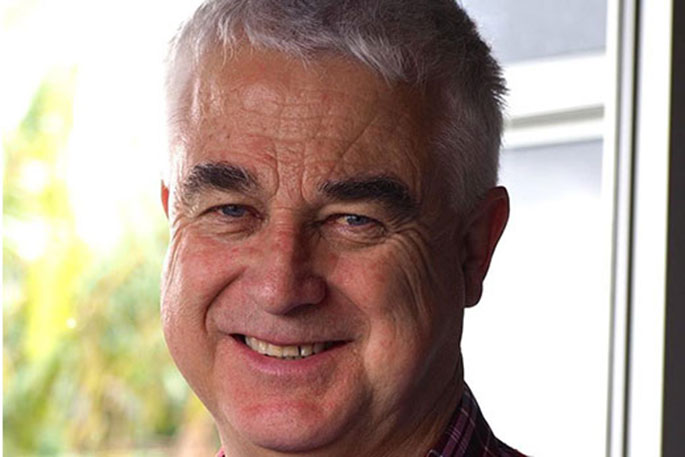 Greg Brownless believes there is a connection, particularly in young people, between mental health issues and cannabis use.
"To me it's unusual to be increasing mental health services, yet also looking at liberalising cannabis use."
The Tauranga Mayor is responding to the Government's announcement to increase funding the mental health and addiction services.
As part of the Budget 2019 announcement, Finance Minister Grant Robertson said the Government as allocated a "record" $1.9 billion for a total mental health package.
"In this first Wellbeing Budget our priorities are focused on tackling the long-term challenges facing New Zealand.
"We're taking mental health seriously, breaking the cycle of child poverty and domestic violence, supporting Māori and Pasifika aspiration, transforming our economy and building a productive nation.
"Alongside these priorities we are balancing the need for fiscal sustainability for future generations, and making long-term infrastructure investments, like in our schools and hospitals."
Greg says it's good to see an increase in funding for mental health and addiction assistance "I hope that translates to action on the ground. To me it is unusual to be increasing mental health services yet also looking at liberalising cannabis use.
"In my opinion there's a connection particularly in young people between mental health issues and cannabis use."
While Tauranga Council is working with Government to plan transport and roading improvements around the area, Greg says there is no boost in the Budget to really get on top of these.
"Still I'm hopeful that by working with our neighbouring councils and NZTA we can agree on joint plans to get the transport investment we urgently need.
"The increase in funding to some schools is timely will be put to good use. There doesn't appear to be anything for the typical working person.
"The reason I think it's important to look after them is that they together with many small businesses in Tauranga, pay the taxes to fund the social services and other areas that have seen funding increases," says Greg.
"It's important to keep the economy going strong."
Record $1.9 billion total Mental Health package, including:
• New universal frontline mental health service established, expected to help 325,000 people with mild to moderate mental health and addiction needs by 2023/24
• $200 million extra for new and existing mental health and addiction facilities
• Expanding the nurses in schools programme to decile 5 secondary schools – reaching an extra 5,600 students
• $128.3 million for Department of Corrections to spend on mental health and addiction services
• $197 million to tackle homelessness through Housing First
• Funding for the Te Ara Oranga programme in Northland to help up to 500 people a year who are addicted to methamphetamine.
More on SunLive...