Kauri Point Road repair to begin in spring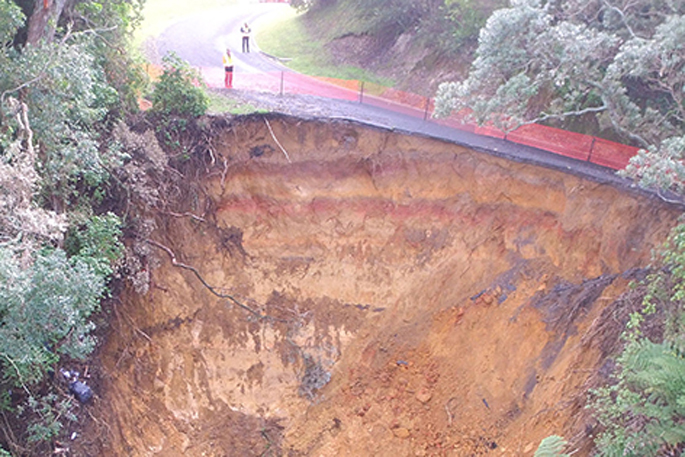 Repair of the roadway in the Kauri Point Historic Reserve roadway is expected to start in September/October 2019.
Construction has been slightly delayed due to the necessity of a stormwater review, to ensure against stormwater impacting on the road reinstatement and causing future failure of the roadway.
"Western Bay of Plenty District Council will spend up to $1.2 million on a repair solution that will give the road a factor of safety of 1.5 – the safety level required under council's Development Code," says a statement from the Western Bay of Plenty District Council.
"This option will consist of a large rock buttress at the toe of the slope. The new road will generally follow the existing alignment, with enhanced stormwater control and safety management features.
"Professional services works are progressing on the consent applications with an Assessment of Environmental Effects Report almost complete. The consent application will be lodged this month.
"The road has been closed due to a severe landslip on the Kauri Point Historic Reserve that occurred during cyclones Debbie and Cook in April 2017.
"Council decided to repair the landslip following consideration of options presented by geotechnical engineering consultants Tonkin and Taylor who carried out an assessment of the landslip and cost estimates for repair.
"Council's main concerns in considering repair options were the long term stability of the slope in the road reserve area and the long term safety of the road un the event of future adverse weather events."
Final design, documentation, and contract tendering will be completed during the winter months, with construction expected to start in September/October 2019.
More on SunLive...