Second stage of $115m Bayfair development open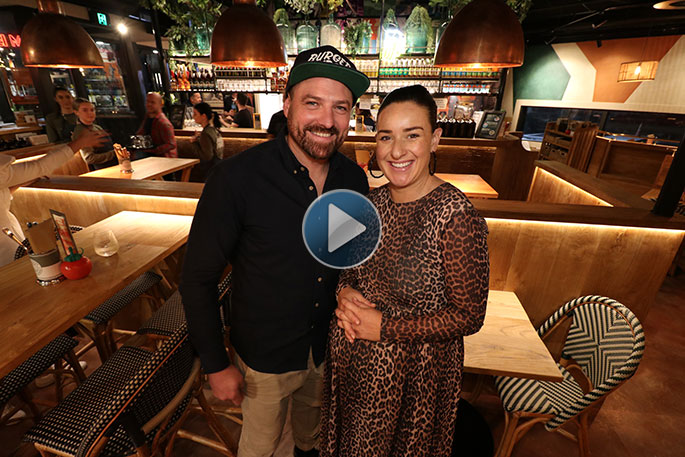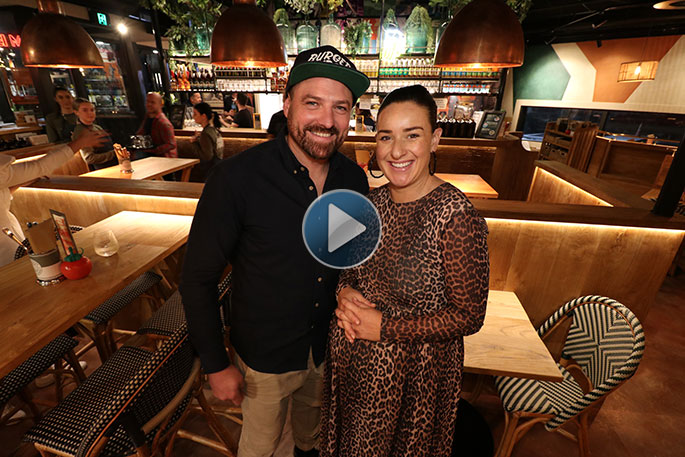 Click the image above to watch the video
Many new restaurants, including the much anticipated Burger Burger, are now open for business in Bayfair.
The second stage of the $115 million development was officially unveiled with a formal ceremony welcoming eight new restaurants to an alfresco dining precinct called 'Dine at Bayfair' on Thursday morning.
SunLive got a sneak peak on Wednesday of the new precinct ahead of Thursday's opening.
We also got to speak with restaurateur Mimi Gilmour and executive chef Adrian Chilton about opening the new store. Watch the video above for more.
The opening of Bayfair Dining Precinct follows the successful stage one opening in December 2018, which provided an expanded retail area and will complement the multi-attraction Timezone that opened in April 2019.
The largest cinema complex in the Bay of Plenty, United Cinemas, due to arrive in the next stage of the development.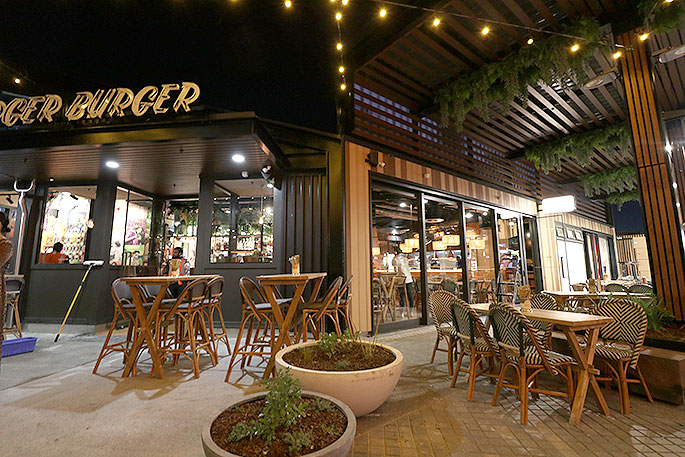 Dine at Bayfair features eight new restaurants, six opened on Thursday: Burger Burger, Mexico, Nandos, IZAKAI, The Freeport Tavern & Eatery (a Little Creatures collaboration) and Cleaver & Co.
"The opening of these new restaurants comes at the ideal time to meet increasing local demand for superior dining and entertainment options for individuals, couples, families and groups of friends, all of whom can now enjoy city-style dining conveniently close to home," says Centre Manager Steve Ellingford.
"Bayfair Shopping Centre has existed as a member of the local community for over 30 years, and it is great to be celebrating yet another milestone as we seek to provide the customers and community of Bay of Plenty, with an expanded, fully-integrated shopping centre that leads the way in sustainability and accessibility, and will serve the community for many more years to come."
The development is being managed by AMP Capital on behalf of centre owners AMP Capital Shopping Centre Fund and Fisher Funds.
It will see Bayfair become a fully integrated, single-level, enclosed shopping centre with an expanded footprint of 42,000m² and a further 50 speciality stores.
At the forefront of the development is sustainability, accessibility and giving back to the community, which it has already done through the creation of upwards of 400 construction jobs.
On completion, it's estimated the centre and its retailers will employ more than 1500 people.
Development details
The development programme includes staged openings.
The majority of stores opened late 2018; the final stage will include the opening of the cinema in late 2019 / early 2020.
On completion, Bayfair will be a fully integrated, single-level, enclosed shopping centre.
The development expands the centre's footprint by 9000m² to a total of 42,000m², and adds another 50 specialty stores, including a strong fashion mix new to the centre and the region, for a total of 150 stores.
There will be about 1800 car park spaces, and cycle parking, along with the Bay of Plenty's largest cinema complex, United Cinemas, with seven screens, more than 1300 seats and Dolby Atmos sound system.
There will also be integrated alfresco dining precinct to complement the nearby cinema complex, with eight restaurants and casual food eateries including licensed operators and accessible facilities such as a quiet room and up-to-date family facilities including additional parents' room.
More on SunLive...