Preferred places to shop in Tauranga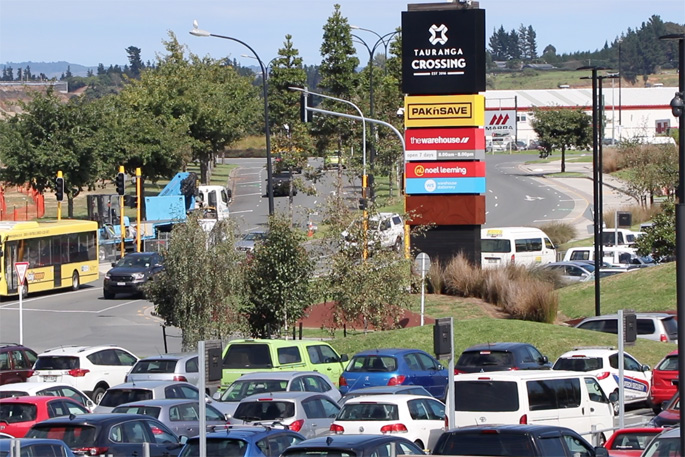 The most preferred place to shop in the Tauranga area is The Crossing, according to a SunLive opinion poll.
The poll, which ran on the website for a week, asked people where they preferred to shop, with options being The Crossing, Bayfair Shopping Centre, Tauranga CBD, Mount CBD and Fraser Cove.
Of the votes, The Crossing had 36 per cent of people saying that is where they prefer to shop.
Bayfair Shopping Centre had 31 per cent of people saying they prefer to shop there.
Nine per cent of people say they prefer to shop in the Tauranga CBD with only seven per cent saying the Mount CBD.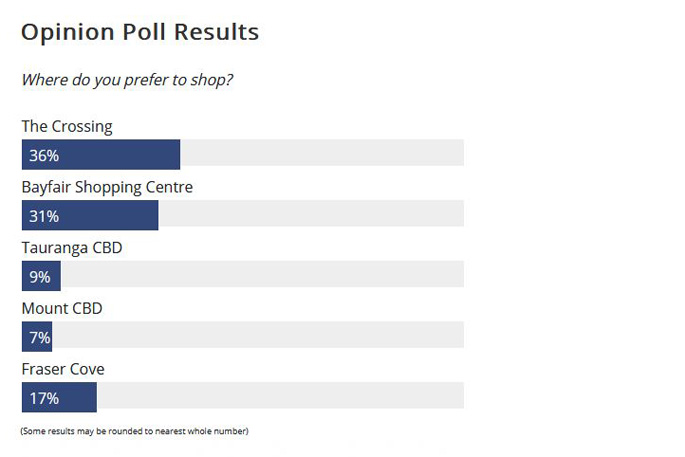 Centre Manager at Tauranga Crossing Andrew Wadsworth says the response to the new mall has been fantastic.
"We had more than 350,000 people visit the mall in the opening month alone.
"Feedback from shoppers has been incredibly positive and repeat visitation to the centre reinforces that our community value their new shopping mall and that Tauranga Crossing is a great place to be.
"Tauranga Crossing is the only spot in Tauranga where people can see a movie, have a delicious meal, experience an art installation by Phil Price and shop for the latest fashion all in one place," says Andrew.
Another opinion poll has been created on SunLive, asking people again where they prefer the shop but with different options.
Those options are: Papamoa Plaza, Bethlehem Town Centre, Bayfair Shopping Centre and The Crossing.
Vote here for your preferred shopping destination.
More on SunLive...