Sneak peek of Bayfair's dining precinct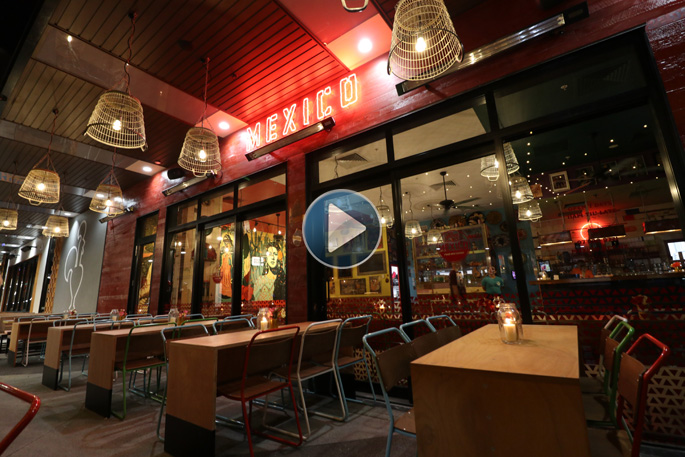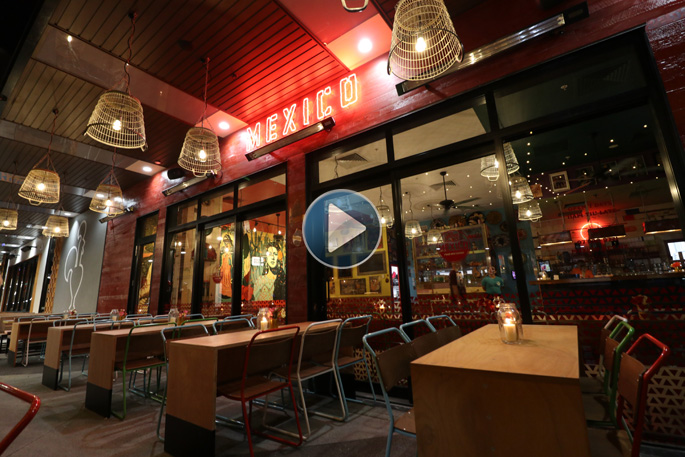 Click the image above to watch the video
With Bayfair's new dining precinct officially open tomorrow, SunLive heads to the mall for a sneak peek at what is on offer for restaurant goers.
Mexico, Nando's and Burger Burger are restaurants people will be familiar with, but new additions like Izakai, Katsubi, Freeport and Cleaver and Co are sure to impress eaters. They bring new ideas, flavours and cuisines to the precinct.
Bayfair Centre Manager Steve Ellingford says the wide range of eateries on offer is a great asset to the mall.
"I think it's amazing, look at the fit-out around me. The quality of the fit-out, the quality of the design, and the quality of the offer that we are putting under one roof is absolutely magic.
"We are very fortunate to have these brands here with us."
"This project is years in the making. We've been in development over 18 months, so we opened stage one at the end of last year. This is our second stage and the third stage will be the cinemas."
All of the eateries are in close proximity to each other, giving diners a chance to try different food and drink with the luxury of having the mall and Timezone within a short distance.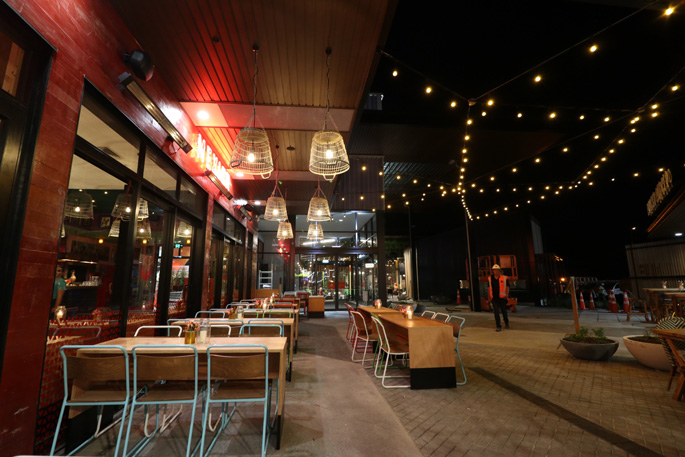 Steve says it is important for Bayfair goers to be entertained while they are in the mall.
"With the Timezone and this food offer it gives us that total entertainment dining aspect to the centre, which is what our customers are looking for right now.
"This I think is the new benchmark for dining in Tauranga."
Liam Millard is one of the driving forces behind new restaurant Izakai, and he says he is excited to open his restaurant in the Bayfair food precinct.
"We are trying to do something different, which is bringing in Japanese food, which I'm a big fan of, and bring in my heritage which is Maori.
"We've got your typical Japanese style of food, we've got ramens but we've sort of jazzed them up, we do hangi-style meats in the ramens, we've included Maori ingredients such as Kumara and watercress. One of the things I'm most excited about is the creamed paua gyoza.
Like Steve, Liam is too pleased to be situated amongst leading bars and eateries.
"Everyone is in a shared space, it's sort of strength in numbers, I think it's going to be a big draw card."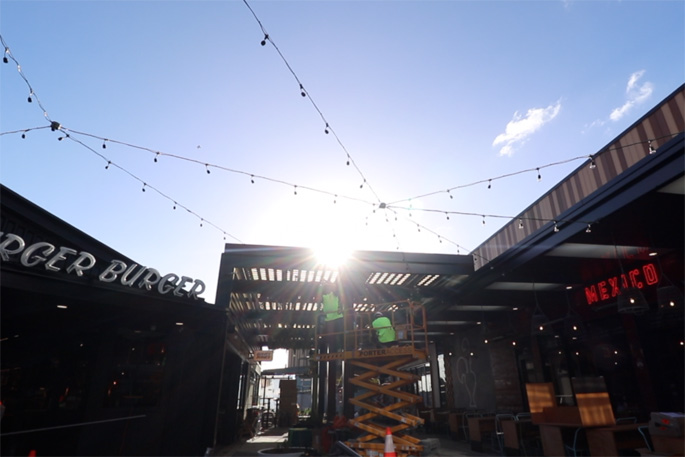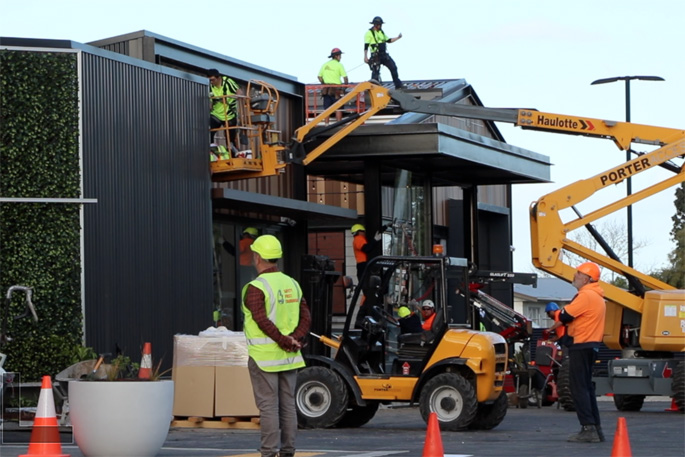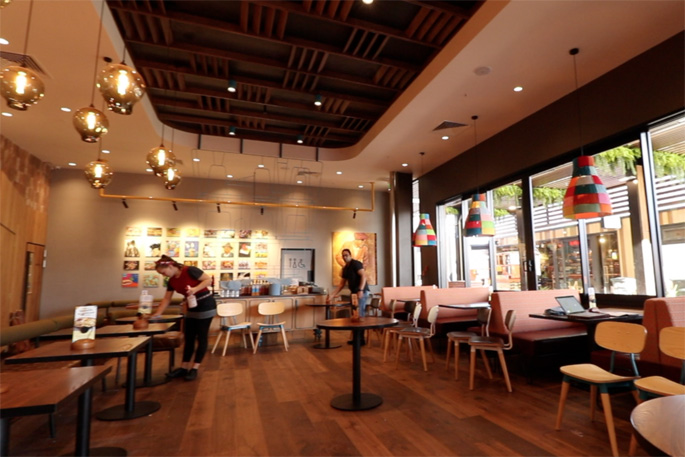 More on SunLive...