Kopurererua Valley path re-opened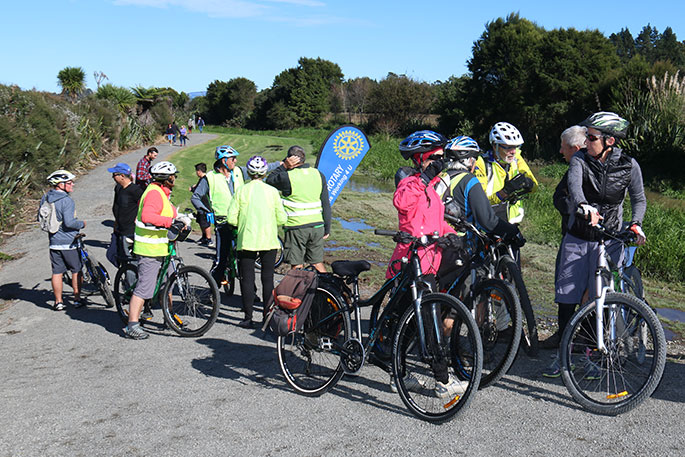 The upgrade of the popular walking and biking path in the Kopurereua Valley is now completed.
Over the past three months, Tauranga City Council has sealed 6km of track surface to make it easier, safer and more comfortable for people on all types of bikes to ride on.
This upgraded facility increases the opportunities for people to be more active and significantly improves a key walking and cycling link between The Lakes and Tauranga city centre.
"This project is an important step in helping Tauranga become a more active city as it offers people the opportunity to walk or cycle through one of our most beautiful reserves," says acting general manager for infrastructure Martin Parkes.
"We expect this route to become even more popular than it already is as an off-road recreational experience and a year round off-road route for people to get to work and school."
The cost of the upgrade is $700,000, with 51 per cent of funding from the New Zealand Transport Agency.
Kopurererua Valley is a 300-hectare block of low-lying rural land situated between residential neighbourhoods in Tauranga. Running from Judea in the north to Tauriko in the south, the valley is bordered by the neighbourhoods of Te Reti, Gate Pa, Greerton, Westridge and Cambridge Heights.
Tauranga City Council is planning an official opening of the new upgraded facility shortly to mark the completion and to encourage people to use it.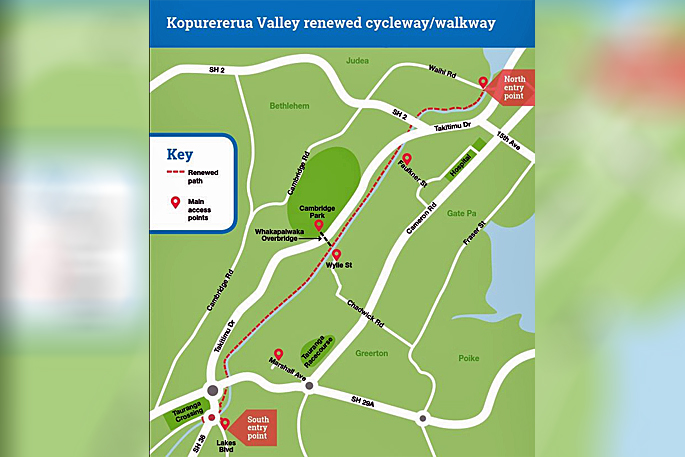 A map of the new biking and walking track. Image: Tauranga City Council/Supplied.
More on SunLive...