Billy Idol and George Thorogood to play in NZ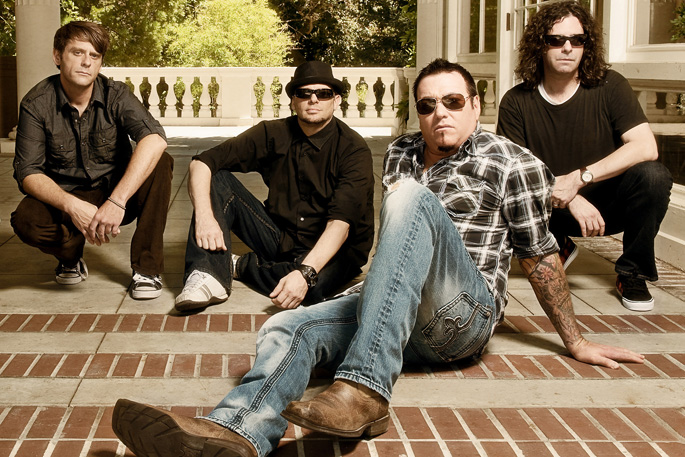 Billy Idol, George Thorogood and the Destroyers, Anastacia, Creedence Clearwater Revisited and Smash Mouth.
These are the acts that will be playing in Whitianga and Taupo next year as part of Greenstone Entertainment's 2020 Summer Concert Tour.
"Our 10 year anniversary is a milestone in our history and what more fitting way to celebrate than to celebrate than to give both our loyal fans from years past – as well as those who may not have experienced one of our Summer Concert Tour shows before – a day to remember for years to come," says Greenstone Entertainment CEO Amanda Calvert.
"All five acts are huge in their own right, but to have the opportunity to bring them all together to perform in some of our favourite summer holiday locations is both special and unique.
"We envisage a high demand for all three shows, and with our continued philosophy of offering great value for money, we'd encourage everyone to join up to our Greenstone Club, which is free of charge to join and will give access to our Greenstone Club Members Sale from 7am on Wednesday May 29. If tickets are still available, general sale will start on Monday June 3."
Billy Idol is a rock icon known for his punk rock roots and 80s hits, with 40 million albums sold worldwide and 15 Top 40 singles in NZ.
He's sure to have concert goers rocking to his unmistakable anthems including Rebel Yell, Dancing With Myself, White Wedding and Eyes Without A Face to name but a few.
George Thorogood and the Destroyers celebrate 45 years of rock, and New Zealand fans will now get the opportunity to see them perform the likes of mega hits Bad To The Bone, Who Do You Love, One Bourbon, One Scotch, One Beer, and Get A Haircut.
Their 20 albums, 14 of which have spent a massive 150 weeks in the New Zealand charts, include six gold and two platinum discs, and have sold over 15 million copies worldwide. George was recently awarded the 2018 B.B. King Award from The Montreal International Jazz Festival, and his current Party Of One album continues to be his fastest-selling disc in over 20 years.
Rolling Stone once raved, George Thorogood & The Destroyers play rock & roll hot enough to melt the polar icecaps and flood the world's major population centres.
Anastacia will be performing in New Zealand for the very first time. Known for her captivating, soulful big voice, 7 singles have featured in NZ Top 40 plus 4 albums with the single I'm Outta Love spending an incredible 34 weeks in the charts and peaking at No. 1. Expect to hear her smash hits from the early 2000's including I'm Outta Love, Not That Kind, Paid My Dues, Sick and Tired and Left Outside Alone.
Creedence Clearwater Revisited are returning to New Zealand on their farewell tour. They headlined the first Gibbston Valley Winery Summer Concert back in 2011. Former members of Creedence Clearwater Revival, and Rock and Rock Hall of Famers, Doug 'Cosmo' Clifford and Stu Cook formed the band 25 years ago and will be treating audiences to hits from the late 60's and 70's such as Fortunate Son, Bad Moon Rising, Proud Mary and Down On The Corner.
Smash Mouth will be pumping out their upbeat and unique 'ska pop' style of music from the late 90's, with energetic and uplifting songs such All Star, Walkin' On The Sun, I'm A Believer and Then The Morning Comes sure to be crowd pleasers.
Tickets are available at www.greenstoneentertainment.co.nz, with tickets starting from $159.
More on SunLive...