Western BOP teachers gather for mega strike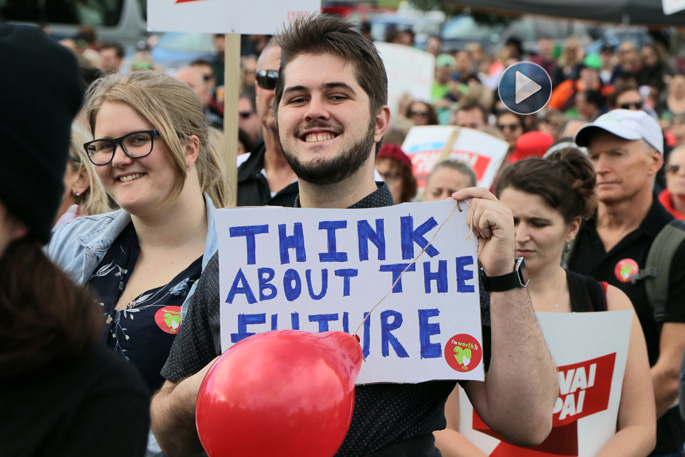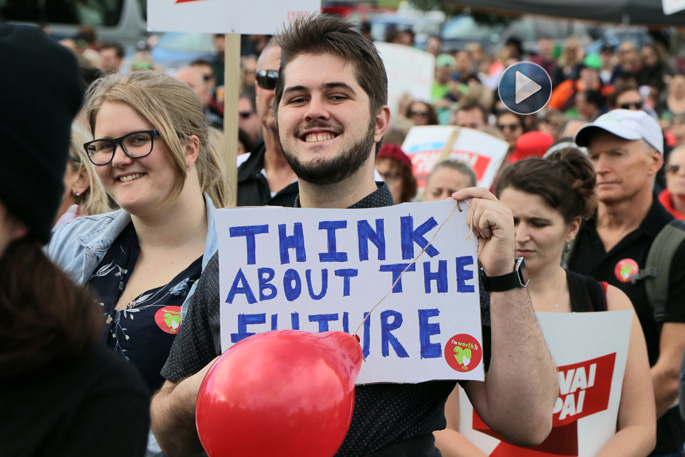 Click the image above to watch the video
UPDATED: Teachers from across the western Bay of Plenty gathered at the Tauranga racecourse today for the nationwide mega strike.
For the first time, the New Zealand Education Institute and the Post Primary Teachers' Association joined forces in the hopes of receiving a sufficient pay offer from the government.
Education Minister Chris Hipkins says it is clear the government aren't budging, however following today's mega strike and the PPTA's meeting with the Employment Relations Authority, further action may be taken in regard to supporting children with special needs and providing more classroom resources.
Chris clearly states extra funding for teachers will not be included in tomorrow's budget.
"Teachers are raising a number of concerns with us, not all of those relate to salaries," he says.
NZEI Te Riu Roa Vice President and lead negotiator for the primary teachers Liam Rutherford spoke at the Tauranga rally. He says it is pleasing to see members of the community involved in the education sector coming together for the mega strike.
"The plea to the government is that this is the year of delivery and this is the time to do something about the teaching crisis we've got going on in this country."
The teachers marched down Cameron Road to Gate Pa, armed with signs, shouting chants and blowing whistles.
-Additional reporting from RNZ
EARLIER:
Primary and secondary teachers around the country have gone on strike today.
Teachers in the Tauranga area gathered at the Tauranga Racecourse in Greerton.
Members of the two teachers' unions - NZEI and the Post Primary Teachers' Association - are striking after refusing to settle for three pay rises of three percent each.
Talks with the Education Ministry have been deadlocked for months and the government has insisted it will not increase the total value of its offers, which it said were more than $1.2 billion over four years.
Watch the video above to see the teacher protest at the race course.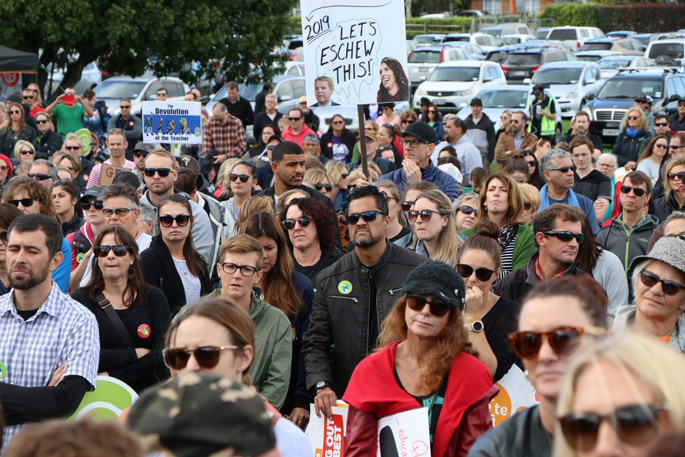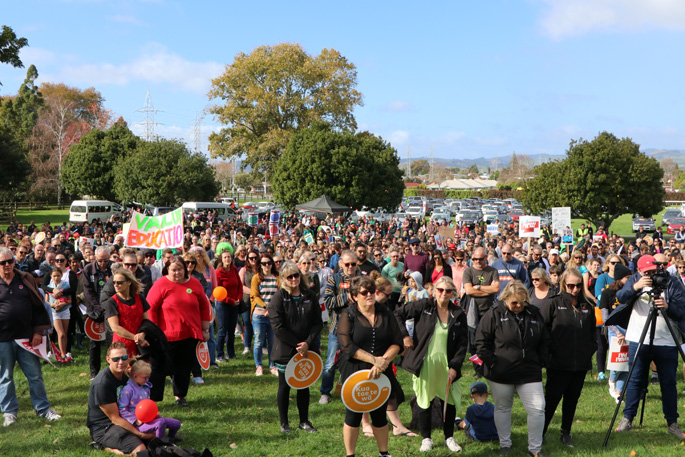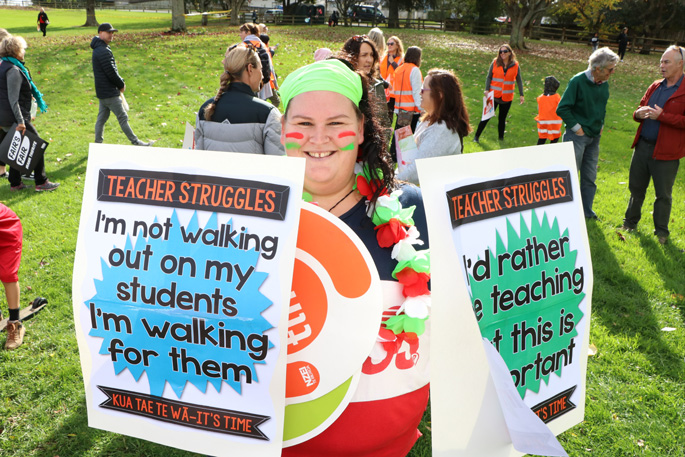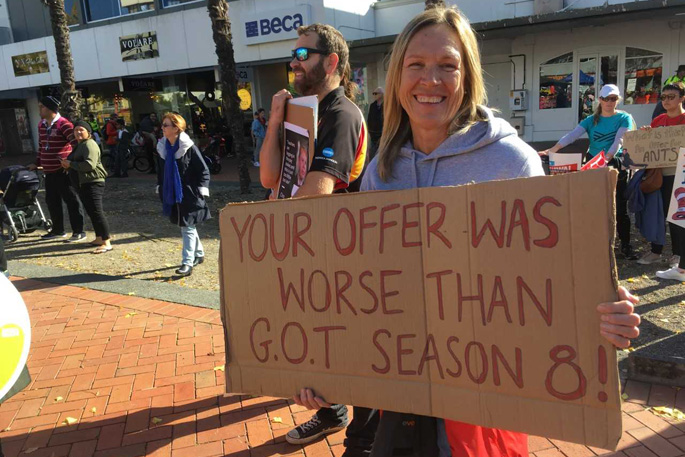 A teacher strike taking place in Hamilton, near Garden Place. Image: Claire and Brian Rogers.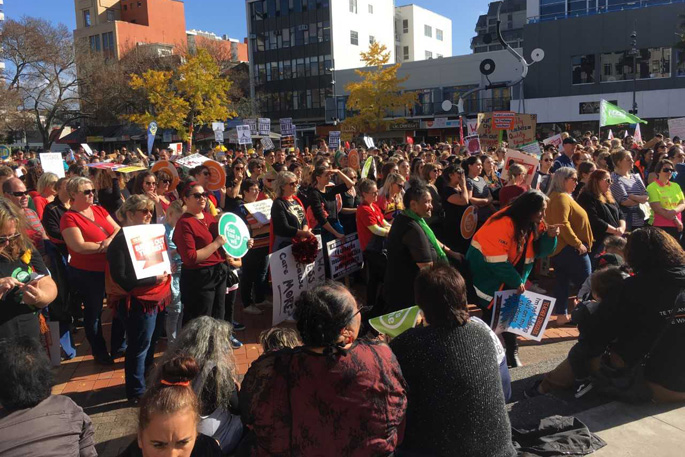 A teacher strike taking place in Hamilton, near Garden Place. Image: Claire and Brian Rogers.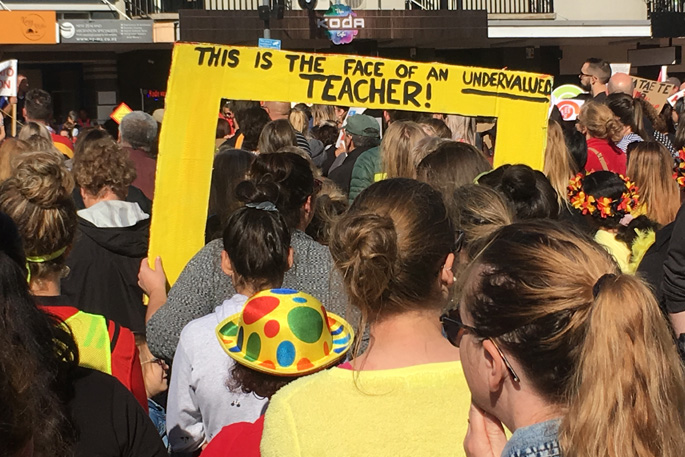 More on SunLive...