Budget leak: Treasury 'deliberately hacked'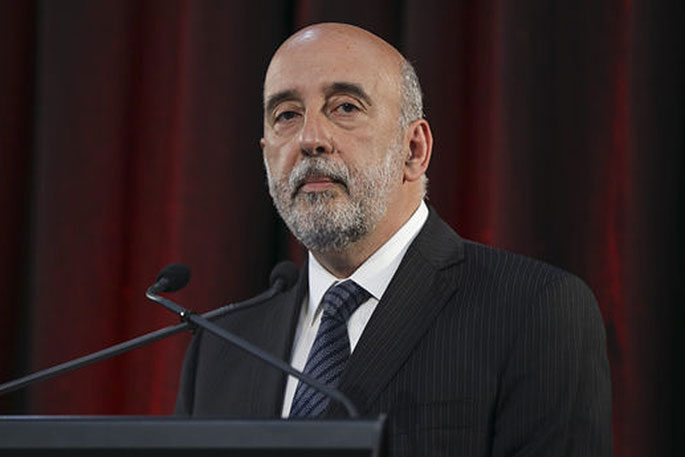 Treasury has evidence it has been deliberately hacked and has referred the matter to police following the National Party's leaking of Budget information, it says.
In a press release titled "National reveals Budget details" during the Prime Minister's regular media conference on Tuesday morning, the National Party said it had a document claiming to reveal the funding for 18 of the 40 policy areas for the next financial year.
In an official release, Treasury says that following media reports on Tuesday morning, it had gathered sufficient evidence that its "systems have been deliberately and systematically hacked".
It says the matter had been referred to police on the advice of the National Cyber Security Centre.
"The Treasury takes the security of all the information it holds extremely seriously. It has taken immediate steps today to increase the security of all Budget-related information and will be undertaking a full review of information security processes."
After Treasury's announcement, National Party leader Simon Bridges tweeted that Finance Minister Grant Robertson had smeared the party and called for the minister's resignation.
The National Party has acted entirely appropriately. @grantrobertson1 has falsely smeared us to cover up his and The Treasury's incompetence. When what has occurred is revealed, he will need to resign.

— Simon Bridges (@simonjbridges) May 28, 2019
In a statement, Grant says the matter is extremely serious but is now a matter for police.
"We have contacted the National Party tonight to request that they do not release any further material, given that the Treasury said they have sufficient evidence that indicates the material is a result of a systematic hack and is now subject to a Police investigation.
"What New Zealanders care about are the issues that will be dealt with in the Wellbeing Budget on Thursday, and that is what we continue to be focussed on."
In his own weekly press conference following National's release, Simon says it's "not the Wellbeing Budget, it's the Winston Budget" in reference to Deputy PM Winston Peters and $1.3 billion marked in National's documents for defence assets.
Asked where the party had got its information from, he would not go as far as calling it a leak.
"I'm not going to say how this information has come to us, but I'm very confident in the information," says Simon. "I think what it shows is a loose, incompetent government."
Finance Minister Grant Robertson subsequently says some figures in the National Party document are wrong.
"The information that's been released, some of it's right, some of it's wrong, you'll see the real budget on Thursday."
Prime Minister Jacinda Ardern questioned the credibility of anything the National Party presented, saying they were free to speculate.
The Budget is due to be released on Thursday, 30 May.
Treasury says there was no evidence personal information supplied to Treasury had been hacked.
More on SunLive...