Victim watches woman accused of fraud denied bail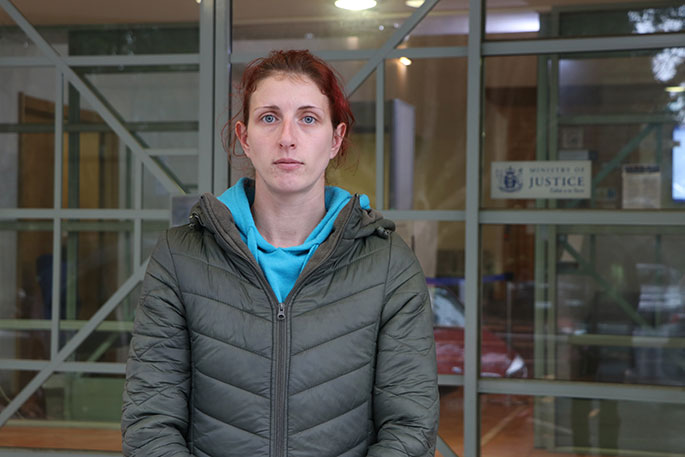 A Tauranga women is facing charges after allegedly promising to rent a house out to a number of different people.
Gina Potae appeared in Tauranga District Court today on a number of charges, some dating back to late 2018.
She entered not guilty pleas through her lawyer. Her lawyer also sought bail, while police opposed the application.
Fresh charges arose late last week after a number of alleged victims filed complaints with police, accusing Potae of taking bond money from them for a house rental.
It's claimed that the bond money was taken, without the house ever being successfully rented to anyone.
One of the alleged victims, Toni Alexander, was in court today to see the outcome of the case.
She alleges Potae took bond money from her, after being told her rental application had been approved.
It's then alleged Potae continued to push the move in date further and further out, with Toni eventually asking for her money back, which she is still waiting for.
The court heard how Potae was out on bail during the alleged communications with the victims. One of her bail conditions being she had to have no access to the internet.
It alleged the house for rent was advertised on Facebook.
Frustration with the situation led Toni to setting up a Facebook post, asking if people had also tried to rent a property on the same street she had applied for.
She says there were five other parties who were involved with the same property, all ending with a similar outcome.
All parties who attended court agree they are in limbo at the moment.
"The hardest part is what are we going to do now?" says Toni.
"This is the government letting us down, as she was out on bail during this time."
Toni is also hoping that anyone else who has had dealings with Potae will come forward.
Potae has a number of previous charges towards the court, with one conviction dating back to 2009 when she swindled finance institutions out of nearly $200,000 by using stolen identities to open accounts.
The judge denied Potae's bail saying she was a serious, high risk of re-offending.
She will be remanded in custody until her next court appearance on July 9.
More on SunLive...