Teachers to gather nationwide for mega strike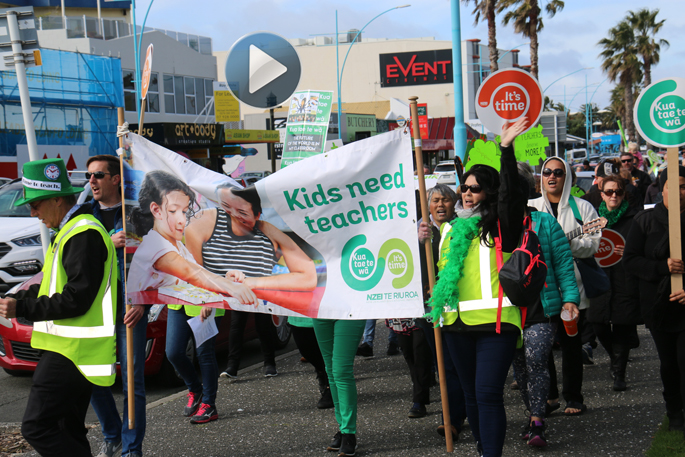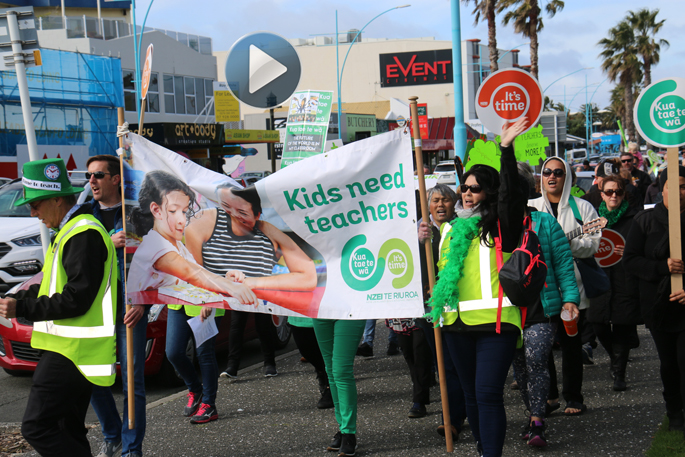 Click the image above to watch the video
School teachers are walking out of the classroom tomorrow to take part in New Zealand's largest ever school strike.
Around 47,000 teachers and principals are striking for better pay and working conditions, as well as raising issues around ageing school buildings, a growing school-age population and complaints about an ongoing teacher shortage.
SunLive headed to Mount Maunganui to ask members of the public what their stance is on the mega strike; whether they support the teachers or back the government.
A member of the public says teachers should receive more money.
"I think they've been underpaid for quite a long time, but I don't think they need a massive amount of money."
A couple who knew a teacher say she left the profession because it was a lot of time consuming hard work for little pay.
"They don't just stop when they finish, they go home, they're doing marking.
"She's left the business, and she's young too. She didn't stay that long because it was just too tough with all the rules and regulations they have."
The government have announced over four years, hundreds of millions of dollars will be implemented to improve NCEA, to train more teachers and to pay for 600 teachers coordinating support for children with learning disabilities.
However, school principals and teachers want more than what the government have proposed.
SunLive will be reporting from the teacher's mega strike in Tauranga tomorrow.
More on SunLive...