Cyclists urged to be bright and travel safe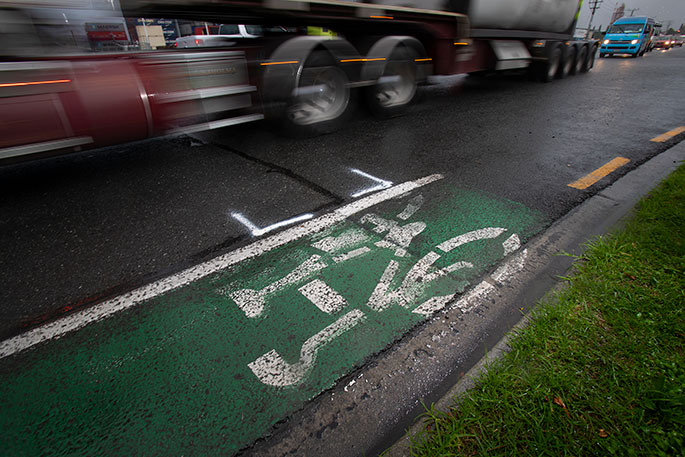 Kiwifruit harvest workers are in the eye of a safety campaign in the Western Bay aimed at cycling and walking.
Be Bright Be Seen is a joint campaign by Western Bay of Plenty District and Tauranga City councils, Travel Safe and NZ Police to encourage bike riders – and walkers - to take extra care by being fully visible on the roads.
"In Western Bay of Plenty – the message to Be Bright, Be Seen, Be Safe is especially important during the kiwifruit harvest season when many workers are cycling or walking to and from packhouses and orchards," says a statement by the Western Bay of Plenty District Council
"Packhouses and local communities in Katikati and Te Puke are being encouraged to promote the ` be bright, be safe, be seen' message to their workforce."
Resources distributed in Te Puke include:
• 25 fluoro reflective vests across packhouses

• 1x resource bag with set of lights, backpack cover, posters, reflective bum flap, reflective slap band. One per workplace to encourage promotion of the campaign.​
In Katikati, Travel Safe has distributed:
• 10 packs and 25 reflective vests to the police station

• Community volunteers have taken 10 packs to seasonal workplaces

• 25 reflective vests have gone to packhouses.
Western Bay of Plenty District Council is also running an in-house promotion to remind its many staff who cycle and walk to work daily to wear reflective gear and ensure bike lights are bright.
More on SunLive...