Mount RSA celebrates 50 years of snooker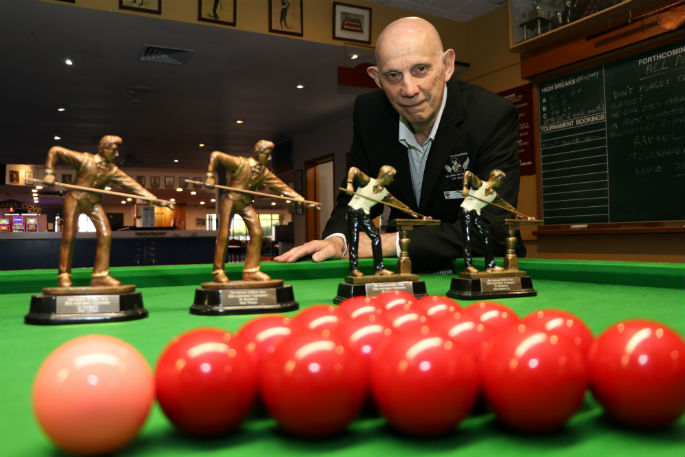 The Mount Maunganui RSA is hosting the 50th anniversary of the RNZRSA national pairs snooker tournament over Queens Birthday weekend.
Mount Maunganui RSA Vice President Arthur King says it is fitting the tournament is taking place at his home venue as the first tournament was started by the Mount RSA.
"I've been involved in this tournament for many, many years, but this one is the 50th anniversary of this tournament being held by the RNZRSA.
"It's a national snooker pairs tournament which originated in our club fifty years ago, so this is why it's so special for us."
Arthur says the tournament has changed over the years as it isn't only RSA members who can be involved.
"It has opened up to service associate members, so we hopefully will get about 30 to 40 pairs which will allow us to run a pretty good tournament.
"We have a number of sponsors which have come on board which is great, and we are having a sponsors' evening the Thursday before the tournament to thank them."
The tournament begins on Saturday where the qualifying matches will take place, followed by the main tournament on Sunday.
Arthur says there is a lot of talented snooker players to watch out for.
"There are some very good players, and some novices, it is not a handicap tournament, it's off the stick so the best man wins.
"We're hoping it's going to be a very good tournament, and a celebration of 50 years of hard work.
"I've been involved for 25 years since I have been a member of the RSA in the Mount, and there's been some good ding-dong battles as you can imagine."
Although it is a competitive tournament, Arthur says it is about comradery and catching up with old friends.
"There's players who have been playing for longer than me, some from the South Island, we quite look forward to catching up with them.
"It's played in the spirit of friendship which is most important."
Arthur says all people are welcome to come and watch the snooker tournament.
"People used to look upon the RSA as old people sitting, drinking beer and talking about the war, but that is no longer the case.
"It is very hospitable and open to anyone that wishes to join.
"We are actually starting a junior membership, where juniors will have their own cards and can make use of colouring in books while Mum and Dad come down for an hour, and the kids are in a safe environment.
"It will put the RSA into the better light."
All are welcome to head down to the Mount Maunganui RSA on Queens Birthday weekend to watch the RNZRSA national pairs snooker tournament on June 1 and 2.
More on SunLive...