Car hits power pole in Otumoetai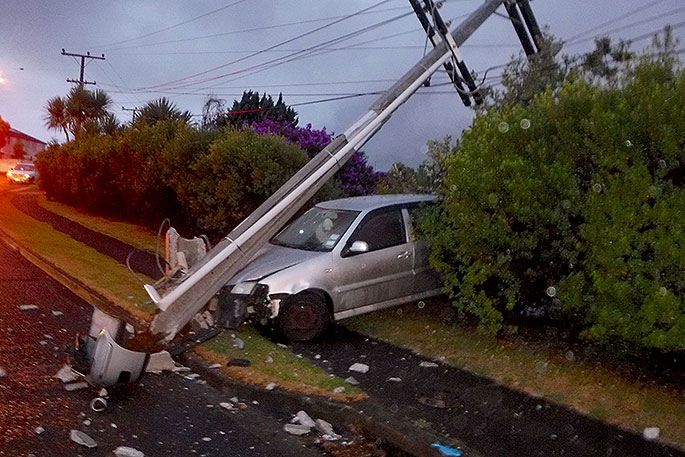 UPDATED 7.39AM: Debris is scattered all over the road after a car hit a power pole in Tauranga this morning.
Emergency services were called to the crash, on Otumoetai Road, around 7am.
A police spokesperson says the crash is on Otumoetai Road, between Dysart Road and Glenn Terrace.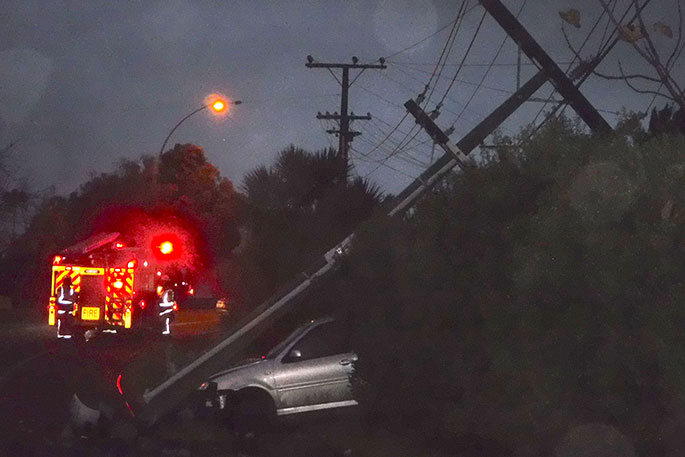 "Sounds like there is debris on the road causing traffic delays.
"Fire is helping with traffic control. The power company has been alerted.
"There appears to be no injuries to the driver of the vehicle."
Police are speaking with the driver about the crash.
No other vehicles are reported to have been involved.
This is the fourth crash involving vehicles and poles in Tauranga in the last 24 hours.
A car hit a post near Maungatapu just after 9pm on Monday.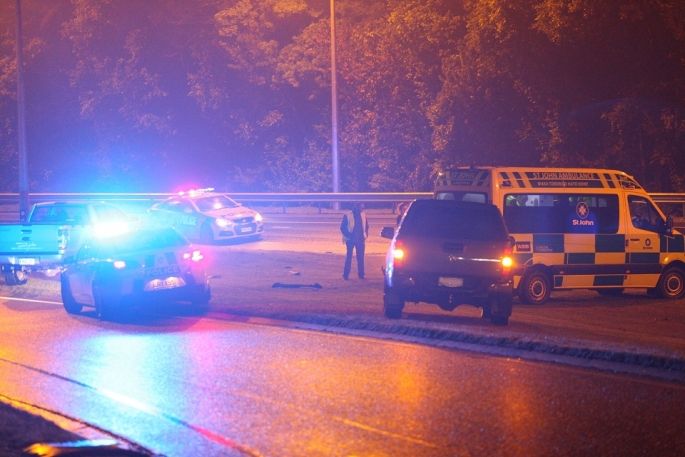 The Maungatapu crash. Photo: SunLive/Cameron Avery.
Police reported that a car crashed into a post near the roundabout that connects Maungatapu, Turret Rd and Welcome Bay. No injuries were repored.
Earlier in the day, a car caught on fire after rolling several times and crashing with a power pole on SH29a, near the Oropi roundabout.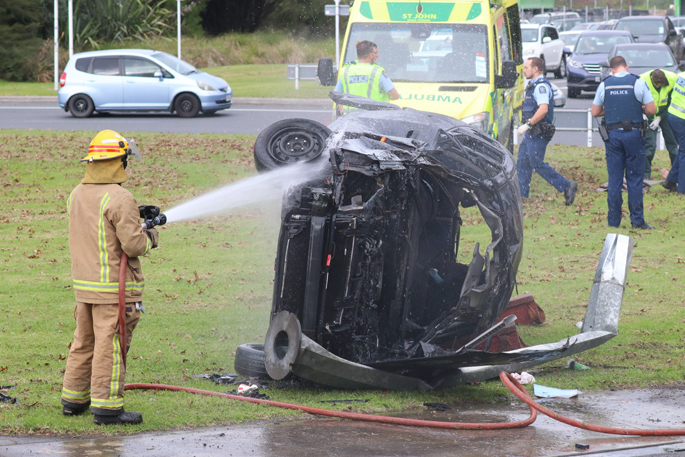 The crash on SH29a, near Oropi roundabout. Photo: SunLive/Daniel Hines.
Police are investigating the cause of this crash and no one was reported to have been injured.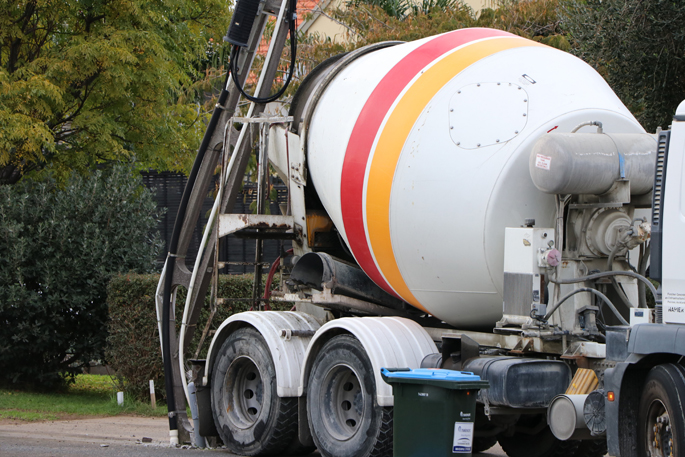 The fourth crash involved a concrete truck hitting a power pole in Mount Maunganui around 8.30am on Monday.
Once again, there were no injuries reported in this crash.
EARLIER:
A car is reported to have crashed with a pole on Otumoetai Road this morning,
A caller to the 0800 SUNLIVE news hotline says firefighters at the the scene of the crash, which is near Maungawhare Place, in Otumoetai.
"It looks like a car has hit a power pole. It doesn't look like anyone has been injured,
"Traffic will probably experience some delays in the area,"
There are no reported power outages in Otumeotai according to the Powerco website.
At the scene?
Call 0800 SUNLIVE or email photos to newsroom@thesun.co.nz
More on SunLive...