Council discuss pressing pause on projects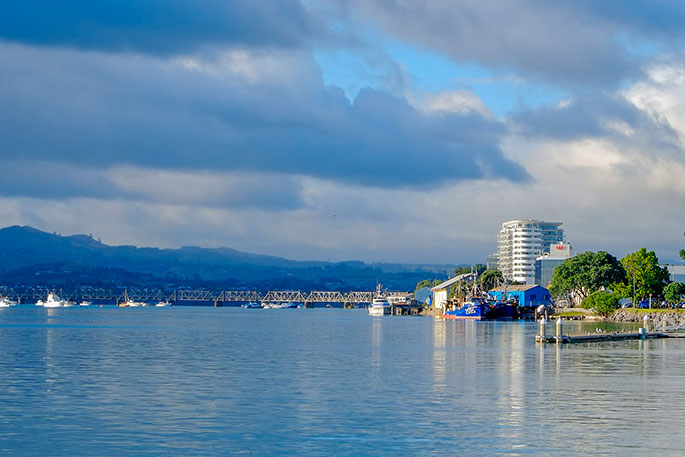 Putting a pause on some projects in Tauranga was heavily discussed during Annual Plan deliberation meetings that took place this week.
Councillor Steve Morris raised the question that it would be beneficial to stop or put a pause on some Tauranga City Council projects.
"We all know about the number of projects which are coming in over budget, significantly over budget.
"Are there projects in which it would be beneficial that we just stop, that just pause now, until we give our chief executive the time?
"He needs to sort out this legacy that he's inherited," says Steve.
By putting a pause on some of the projects will give the new executive team the opportunity to rein in some of the 'past blowouts', Steve says.
In response to Steve, chief executive Marty Grenfell says they are reviewing many projects, particularly the ones involved with Heart of the City.
"It's important that we work alongside developers and synchronize any investment we do, certainly in streetscape, footpath and utility upgrades with development," says Marty.
One of the examples he cites is Wharf Street and the project planned for that area.
He continues to say they are also reviewing the top 20 transport projects.
"We need to understand the impact on efficiency and congestion. So that review is underway at the moment."
Staff were asked about putting traffic lights at the 9th Ave and Cameron Road intersection, which General Manager for Infrastructure Martin Parkes added was one of the 20 projects currently being reviewed.
He says the project was aiming towards a combination of safety that also encourages walking and cycling.
Councillor John Robson was in support of his colleagues Steve Morris's comments saying he is concerned they are not giving the executive team a chance to get on top of things.
"There's still too much that we're looking at doing that didn't have the proper pre-flight checks done.
"The issue we face is that with the election and potentially a new council coming in is for them to get up to speed. The next time those can effectively be addressed possibly is the next Long Term Plan.
"And my concern is that's a long time for us to be carrying some of the burdens of some of these and not actually facing the reality of the situation," says John.
He continues on to say the reality is when the last LTP was done, there was no reality.
"It was a fantasy," says John.
"At the moment we are sitting in chaos. I just don't think it's fair to whoever's coming in.
"It is a fair chance there will be 11 new people based on the track record of this council.
"Those people are going to be new, they're going to need time to come up to speed. I think it behoves us to make sure we clear the decks for them. At least we could do is clear the decks," says John.
Annual Plan deliberations took place on Tuesday, Wednesday and Thursday of this week.
More on SunLive...