Celebrate Matariki in Tauranga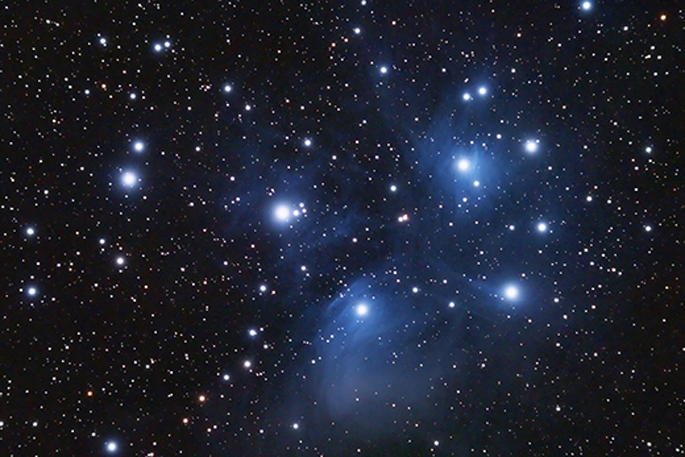 Events celebrating the Maori New Year in Tauranga Moana will be taking place from late May to early July.
Matariki is the Maori name for the start cluster also known as the Pleiades. In the last few days of may or first days of June each year, we can observe Matariki rise in the north-eastern horizon just before dawn. The first new moon following the rise of Matariki is the first day of the Maori New Year.
Matariki is a special time in the Maori calendar with a focus on festivity, and a great opportunity to learn about the many facets of te ao Maori.
This year's theme, Tuituia a Matariki, is about binding together the threads of Matariki: Maori customary practices, Maori values, Maori knowledge and te reo Maori.
These will all come together in the Tauranga City Council's 2019 programme of events, featuring a wide range of workshops, musical events, demonstrations, exhibitions, stage shows, lectures and outdoor activities, brought to you by a team of local organisations.
Acting general manager of people and engagement at Tauranga City Council Carlo Ellis says the beauty of Matariki is that it is a kaupapa Maori that is shared with the community.
"Tangata whenua set the focus each year and lead the cultural teachings, while a range of community initiatives bring their own events alive to form a calendar of activities with something for everyone," says Carlo.
"Whether you are interested in culture, astronomy, story-telling, navigation, arts, social activities or all of the above, it's a real invitation to celebrate Tauranga Moana.
"Tauranga City Council is proud to support this collaborative initiative for another year."
Some of the events and activities include getting up early to scale Mauao and learn to read the stars, take a night-time walk to see the glowworms and the other nocturnal inhabitant of our forests, or head out on a hike to learn about the ancient watcher in the Kaimai – our kauri.
You can practice extracting muka, make toys or a basket from flax, or learn to make a traditional poi. Learn about carving, take in a stage show or open your mind with a lecture.
This year you can truly get your fill of exhibitions, at the Tauranga Art Gallery, the Incubator Gallery at The Historic Village, the Whareroa Marae and Tauranga City Libraries – with exhibitions spanning photography, pounamu carving, painting, artefacts, video installations and other art forms.
Our tamariki will be spoilt for choice as well with plenty of storytelling in te reo, waiata learning, craft sessions and workshops for schools with the Matariki ki Mauao programme, along with a brilliant glow show at Baycourt and a musical development workshop explaining the kaupapa of Matariki.
Returning due to popular demand is the Matariki market day at the base of Mauao, the kite day at Fergusson Park and the Cultural Connections two-day cultural training course.
The Matariki Allstars concert is also back for another year with an impressive line-up of Tiki Taane, Ria Hall, Laughton Kora, Che Fu and the Krates alongside some of Tauranga Moana's emerging stars. It is something not to be missed.
Head over to www.mymatariki.co.nz to find out more about the 40 or so events in the Tauranga Moana Matariki 2019 programme, or pick up an event booklet in any Tauranga library or at the Tauranga City Council customer service centre.
Tauranga Moana Matariki 2019 is a city-wide initiative proudly brought to you by Aongatete Forest Project, Department of Conservation, the Incubator Creative Hub, Forest Family NZ, Hemasphere, Ngai Te Rangi Iwi, Royal Society Te Aparangi, Tauranga Art Gallery, Tauranga City Council including Baycourt and Tauranga City Libraries, and Te Puna i Rangiriri Trust.
More on SunLive...