A sweet spoonful of honey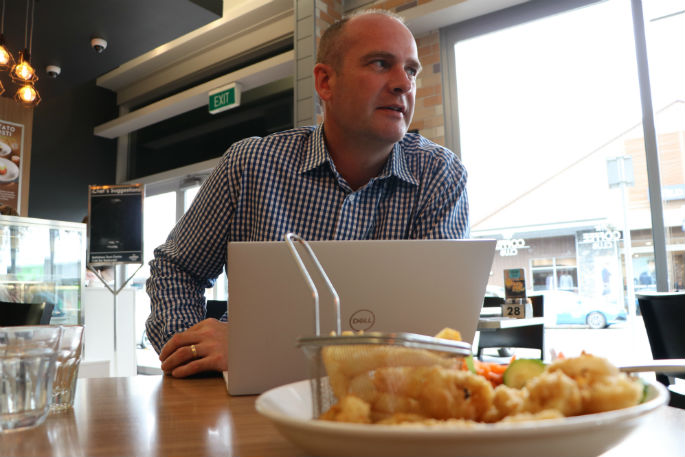 "Arguably we have invented the best product out there," says Tauranga scientist Dr Shaun Holt. "Over and above what the entire pharmaceutical industry can do."
Exciting for the scientist, and very exciting for one in three people globally who suffer from painful and unsightly cold sores.
Because one of the largest worldwide cold sore trials ever undertaken, and certainly one of the most novel and extensive clinical trials undertaken in this country has just told a local healthcare entrepreneur what he always believed.
And that's a honey cream called Honevo, derived from a native New Zealand kanuka and produced by his HoneyLab company, is every bit as effective in healing cold sores as the standard internationally accepted anti-viral treatments.
But the scientist goes one step further – he says Honevo is better.
"Yes, you could say we are the same. But the difference is we are natural. And if you go to the consumer, 99 percent will choose the natural over synthetic if the products work to the same degree."
Standard over-the-counter treatments contain a pharmaceutical ingredient called aciclovir – pregnant women and children are advised against using it.
"However Honevo answers the growing call for a natural alternative treatment," says Dr Holt. And this provides an evidence based option.
Thirty percent of people suffer from recurring attacks of cold sores – a blistering infection around the mouth. There are 100 million episodes each year in the USA at an annual cost of $100 per person, so it's a big and lucrative market.
"A lot of people doubted us,"says Dr Holt. "They said we would never get a patent, well we have. We would never get trials to show it's as good as the pharmaceutical product, we have done that. They said we would never get a licensing deal and we are pretty close to that."
Instead of a traditional hospital based clinical trials, 952 patients enrolled in the two year Medical Research Institute of New Zealand trial through pharmacies or chemist shops nationwide. Three of those pharmacies were in Tauranga – Papamoa, Mount Maunganui and Otumoetai. It was a novel study, with Dr Holt describing it as an "incredibly ambitious clinical undertaking".
It was a randomised trial comparing Honevo with traditional pharmaceutical products. Patients arriving at those chemist shops within the first 72 hours of a cold sore episode were invited to take part and randomly prescribed the aciclovir cream or the medical-grade kanuka honey cream Honevo.
Patients recorded data for pain and cold sore progression, comparing their cold sore recovery rate to supplied photographs of lesion progression. The data was monitored for 14 days or until the cold sore fully healed.
"Results showed the median time for a return to normal skin was eight to nine days for both aciclovir and honey creams. No serious adverse effects were reported," says Dr Holt.
Another difference is acyclovir products have restricted applications. Whereas Honevo, because of its natural properties, can be used as often and for as long as the sufferer wants.
"The honey acts as a moisturiser when the cold sore dries up and starts cracking and becoming painful. Honevo improves the whole recuperation process."
The product has already been trialed successfully on rosacea. Now they're looking at further trialing – for acne and eczema.
HoneLab which produces Honevo is an all Bay of Plenty operation. The bees are from Katikati, the institutional investor is Quayside, the research and development is here as is many of its staff.
But success may mean it might have to change its name. "Honevo is our first major product. But the next six are not honey – they are other natural New Zealand products that we want to do research on."
However, unlike Rocket Lab which could probably launch its rockets from anywhere in the world Honevo will always be based here because Kanuka only comes from New Zealand.
More on SunLive...