World Cup snub not the end for Jackson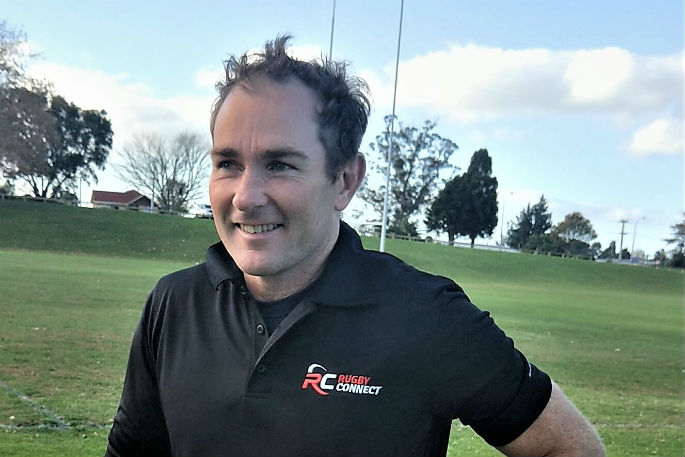 Rugby referee Glen Jackson thought he had been through all the vagaries of selection upsets during his outstanding playing career.
The 43-year-old former Bay of Plenty Steamers first-five played 60 games for the Chiefs in Super Rugby and represented the Maori All Blacks before heading to England where he played 112 matches for Saracens.
But he was shocked to miss out on one of the two New Zealand refereeing roles at the Rugby World Cup in Japan later this year.
Glen is rated the top New Zealand whistler, winning the top accolade of Referee of the Year at the NZ Rugby awards in four of the last five years.
So for two of the top young referees in Ben O'Keeffe and Paul Williams to be selected ahead of him has surprised rugby administrators, players and fans the length of New Zealand.
Glen had planned to do one more year at the top level as a referee with his second Rugby World Cup an apt way to finish.
He got the news directly from world rugby referees boss Alain Rolland and says "it was all a little bit vague".
"At the beginning of the year we had one-on-one discussions about where we sit in terms of the World Cup pecking order and he had me pretty high. So then to get the phone call after one extra test, which was the Six Nations between Ireland and Italy and there were not a lot of issues out of that, was certainly a shock to everyone.
"Selection has been part of my life in professional sport for 24 years so I can't let it get me down. I still enjoy refereeing and am looking to do another year of Super Rugby. The worse thing would be to just throw my toys and not want to carry on.
"I want to finish as a referee when I want to. I did that as a player. I am still young enough and fit enough to carry on."
Glen's rise up the refereeing ranks after retiring as a player is unprecedented in New Zealand rugby history. He is the first person to have both played and refereed more than 100 first class games.
His first game with the whistle was a school game at Bethlehem College in 2010. Just under two years later he was in charge of England v Fiji at Twickenham and Georgia v Japan in Georgia a week later.
He controlled four matches at the 2015 World Cup in England and was an assistant referee for five other matches. He has handled Rugby Championship and Six Nations matches.
Glen has coaching plans ahead of him which could be players or referees. He is helping out with the Bay of Plenty under-19 and Tai Mitchell teams plus getting right down to basics looking after his son's Te Puna under-12s.
"It is fantastic to still be involved in the game I love."
More on SunLive...