New era of horticulture innovation ushered in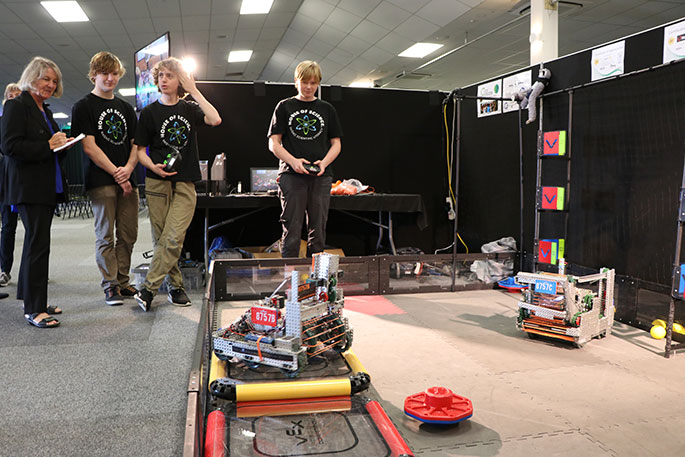 A new era of Agtech innovation, set to revolutionise New Zealand's horticulture sector and inspire the next generation of science excellence, has been officially ushered in at Mount Maunganui.
In front of a 200-strong crowd of the country's leading horticulture companies, researchers and academics, PlantTech Research Institute was officially launched by Minister of Research, Science and Innovation, Dr Megan Woods at Trustpower Baypark this morning – coinciding with Techweek'19.
PlantTech, supported by a combined start-up investment of $9.4M through MBIE's Regional Research Institute fund and shareholder commitments, is a demand-driven, collaborative translational research organisation, seeking to accelerate innovation and deliver solutions to horticulture challenges through technology.
It builds from a consortium of 10 organisations that share a vision for collaborative research and development capability that will improve their global competitiveness and address scientific challenges in New Zealand's horticulture industry with cutting-edge technology solutions.
The consortium comprises eight market organisations; Bluelab, Cucumber, Eurofins, GPS-it, LANDx, Robotics Plus, Trimax Mowing Systems and Zespri, alongside Priority One and the University of Waikato.
"We are proud to have officially launched New Zealand's first demand-driven research and development organisation dedicated to delivering science excellence that will take our horticulture industry to new heights," says PlantTech Research Institute CEO Mark Begbie.
"PlantTech strives to leverage the Bay of Plenty region's strengths in plant-based value chains and robotics and autonomous systems to ensure the horticulture industry remains ahead of the inevitable economic, environmental, biosecurity, climate change and crop health challenges that lie ahead.
"Focussing on research to enable digital support and automation of devices for growers, including robotics and digital sensing, we strive to become a global leader in supporting customised, precise and automated production systems that are accessible to all scales of business."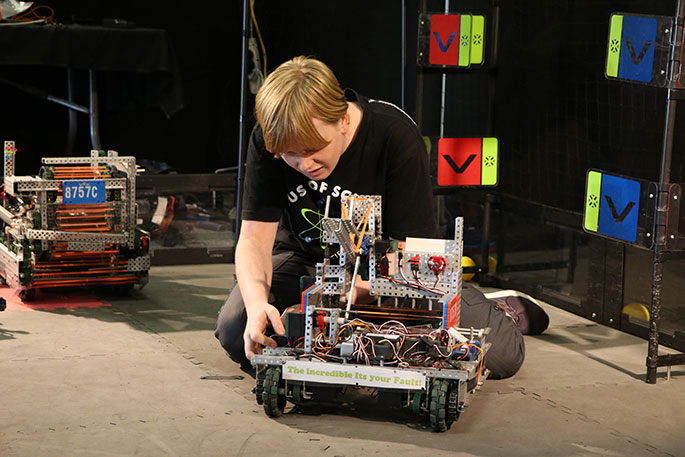 Mark says Artificial Intelligence is having a massive transformational impact on the world today, meaning businesses, including those in the agriculture and horticulture sectors, need to adapt as the landscape changes, and adjust quickly.
New Zealand horticulture is a big business with an industry value of $5.6 billion (excluding wine).
"As a nation, we export 60 per cent of what we grow - $3.4 billion in value – to 124 countries. Exports increased by 40 per cent from June 2014 to 2016.
"New Zealand's agriculture industry is world-renowned for food production and quality. With this as our development environment, and a #8 wire mindset, there is much we can do to increase our presence in the multi-billion dollar global Agtech industry, and to lead the way in agricultural sustainability," explains Mark.
Priority One CEO Nigel Tutt says it only seems appropriate that the Bay of Plenty has become home to PlantTech Research Institute.
"This burgeoning region is a hotbed for the horticulture and technology industries, and in PlantTech the two have come together to further this growing industry's global competitiveness.
"There is more than enough opportunity for New Zealand's plant-based value chain to prosper in the large global market. PlantTech's ability to unite areas of the industry will offer the best opportunity to gain the critical mass required to take on global markets and big players in Agtech around the world."
Coinciding with Techweek'19, the official launch also has interactive stalls from PlantTech's 10 founding shareholders as they showcase their cutting-edge work in digital horticulture, technology and Artificial Intelligence. The event is free to the public from 12:30pm-3:30pm.
The House of Science Tauranga robotics team, fresh from their three-trophy haul at the VEX Robotics World Championships, will also host an exhibition as PlantTech looks to engage with the next generation and help equip and inspire a future of science excellence in the sector.
More on SunLive...