Jenkins Freshpac Systems among industry elite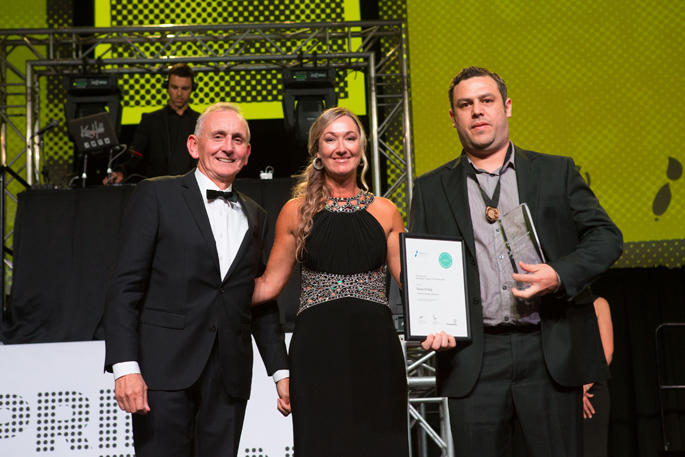 Jenkins Freshpac Systems continue to prove they're at the top of their game, having just won a prestigious 'Pride in Print' award thanks to their talented workforce and ongoing commitment to training their staff.
The 136-year-old company, which provides a comprehensive range of printing, packaging and automation solutions for New Zealand's fruit and produce industry, was a finalist for 'Training Company of the Year' while their Tauranga-based Production Manager Ross Craig won 'Trainer of the Year' at Pride in Print's 2019 awards ceremony held earlier this month.
Tony Sayle, President of Print NZ and Managing Director of Jenkins Freshpac Systems (JFS), says flexographic printing is a complex process with hundreds of variables being considered, monitored and tweaked constantly by press operators to ensure a quality product.
"Training is critical to the outcome and Jenkins Freshpac is well known for the quality of work we deliver, which is a true testament to the quality of training and continual development our staff undertake."
Ross Craig joined the company in 2000 and is responsible for training numerous apprentices, senior printers and pre-press and finishing staff. He works one-on-one with them to develop their skills and encourage growth right across JFS's printing team.
"Ross has the industry running through his veins and is extremely passionate about ensuring the highly specialised and advanced plant he oversees turns out first-rate product," says Tony.
"His humble approach and natural empathy for people is a winning combination. Turnover is incredibly low with all printers on staff having done their time and remained with the company long term, which is a clear signal of an engaged and dedicated crew."
Jamie Lunam, General Manager Jenkins Freshpac Systems says building a highly skilled workforce is key to the printing industry's future.
"All of our departments have training budgets annually and the various managers work hard to ensure their respective teams maintain their existing skills and develop new ones. While there are clear benefits to having well-developed employees, JFS is a company that genuinely likes to see their people grow as those benefits reach far beyond the tangible ones delivered on the shop floor or in the field."
The judges praised the company's overall approach, and Ross Craig in particular for having worked his way up through the industry and passing his wisdom onto others to ensure they succeed.
"Ross spends substantial time encouraging trainees in the workplace, setting high standards, balancing the needs of the company with the requirements for trainees to undertake specific tasks, and ensuring they are achieving their goals," says General Manager of Print NZ Ruth Cobb.
"He also undertook yet another qualification himself this year to continue his own passion for learning. He has talked the talk and is walking the walk."
This latest success comes just months after Jenkins Freshpac Systems was crowned supreme winner of the 2018 Westpac Tauranga Business Awards.
Jamie Lunam says he was stunned and blown away by the accolade, having entered the business awards with the intention of using the judges' feedback to improve overall performance.
"These award wins are a true testament to our JFS team and validates the fact we are at the top of our game and constantly working hard to stretch and grow. Our team is never complacent and this is reflected in our customer relationships and continued growth as a specialist supplier to the post-harvest industry. We are incredibly proud."
More on SunLive...