NZ's largest film-making comp returning to the Bay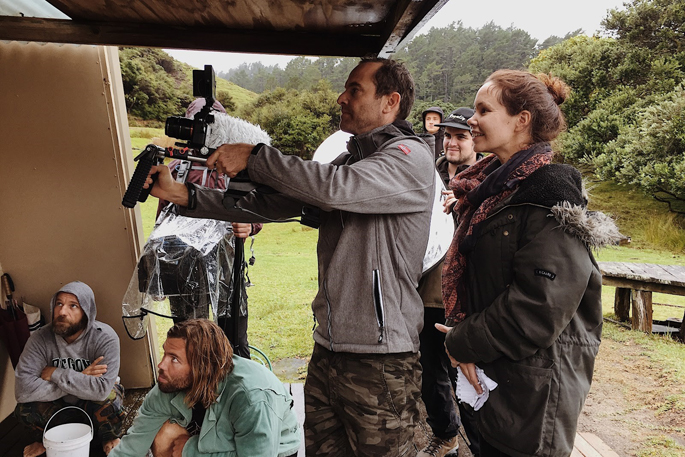 The Vista Foundation 48Hours is New Zealand's largest guerrilla film-making competition, and is making its way back to the Bay of Plenty.
Launch events are held around the country where teams are given a genre and required elements to include in their films on Friday June 14, with the countdown then beginning for 48 hours. Final entries must be submitted by 7pm on June 16.
So if your creative and have some gear, pull a team together and get involved. Individuals or teams can join for an early bird price prior to May 24.
Vista Foundation 48Hours offers free entries for seven lucky community groups across the country and homeschool networks, primary, intermediate and high schools get a special two for one deal.
Last year's event saw Alison Titulaer from Coromandel take out the competition for the Bay of Plenty Region with the musical genre with her film 'Manawa Bay'. She won the top award at a red carpet event held at Rialto Cinemas in Tauranga.
This year, she has been announced as one of the judges.
"The 48Hours is an amazing opportunity to throw yourself into the madness and have a finished short film at the end of the weekend," says Alison.
"It's a great way to cut your teeth as a film-maker, and the perfect place to make mistakes and try something risky. Give it a go! You've got nothing to lose, except sleep.
"We had such a great time making our film last year. We were a brand new team, so it was awesome for all of us collaborating with people we've never worked with before, and as a result some of us have worked on projects together since.
"It's great to be connected with Bay of Plenty Film and other filmmakers in the area too.
"Winning Best female Director at the national finals was such an honour, and surprise having never directed in the 48 Hours before. The whole experience certainly gave me more confidence and practice.
"I couldn't have done it without the whole team, especially our DP James for making the film look beautiful – he just missed out on winning Best Cinematographer at the national finals too!"
CEO of Bay of Plenty Film Anton Steel says having Vista Foundation 48Hours in the Bay of Plenty brings a whole new community of filmmakers together.
"Bay of Plenty Film is excited both to host this event in the region and also see the great films that get cooked up over the weekend."
The competition is open to the public and teams can enter even if they have never made a film before.
To register a team head to www.48hours.co.nz
If you are keen to be linked to a team, contact local Vista Foundation 48Hours city manager Annie Lawler at annie@filmonaday.com
More on SunLive...