Trailblazers at business women's conference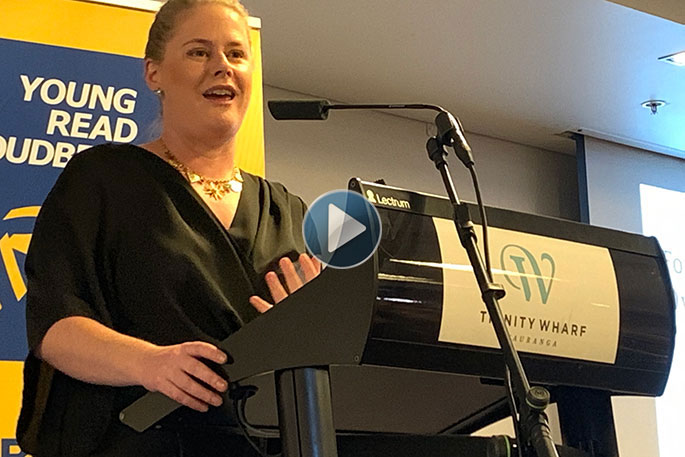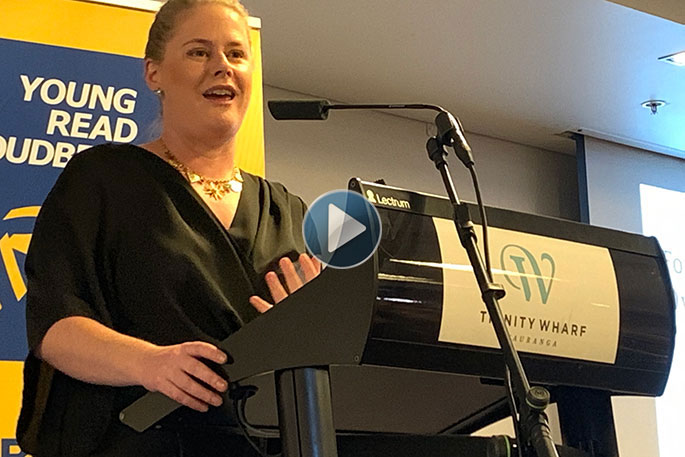 Click the image above to watch the video
The inspiring mix of speakers at the weekend's 2019 Tauranga Business Women's conference surpassed expectations for many.
Held at the Trinity Wharf last weekend, the 2019 Craigs Investment Partners and Cooney Lees Morgan Regional Business Women's Conference was a celebration of women in business.
This year's theme 'Forging your own path', was about breaking the mould and defying stereotypes. After a stunning opening Mihi Whakatau given by Tania Waikato from Cooney Lees Morgan, Mary Hill, partner at Cooney Lees Morgan and chair of the Business Women's Network Conference Organising committee welcomed the conference delegates.
"Cooney Lees Morgan has been the principal sponsor of the Business Women's Conference for the last 13 years," says Mary, "and we have been joined for the last two years by co-partner Craigs Investment Partners.
"Cooney's targets its sponsorship towards community-based projects, because as a firm we're really proud of our city and our region. Mainlanders will call us unashamedly parochial. I like to call it smart.
"It's smart because it's the best place in the world to live, and in my view, also to do business. Key to that are our people and leading the charge are our women."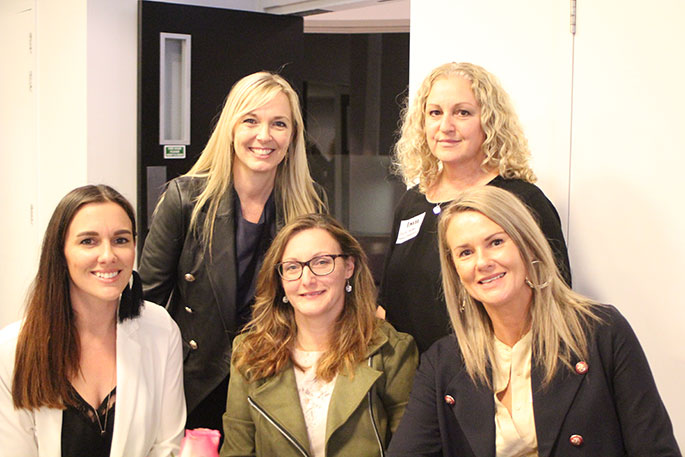 Alana Collinson, Laken Gollop, Sarah Morris, Margi Hart and Angela Beatson, all from Financial Independence (Tga) Ltd.
The conference's first guest speaker Sky Sports broadcaster, Rikki Swannell, gave some insights into her career.
Over the last year, Rikki became the first female rugby commentator in New Zealand. She's also worked at Radio Sport and Newstalk ZB and has sculpted out a solid role as a sports commentator. She is commanding respect amongst colleagues and sports fans as she calls the play for netball, tennis, Olympic sports, cricket, hockey, rugby and the sevens.
Rikki gave Friday's quote of the night "Work hard and don't be a d**k!" which was appropriate given her earlier comments about forging a path ahead in a career mostly populated by male commentators.
As well as being a guest speaker, Rikki was a brilliant choice as MC for the conference, introducing and thanking the other speakers.
Friday night's event included pre-dinner drinks and dinner and finished with Lisa King sharing the story behind her social enterprise 'Eat my lunch' and her vision for the future with providing free lunches for school children.
"Do not go where the path may lead, go instead where there is no path and leave a trail," is a quote attributed to Ralph Waldo Emerson.
Lisa has certainly been a trail blazer, challenging the status quo, working incredibly hard and telling the story of defying her bank manager.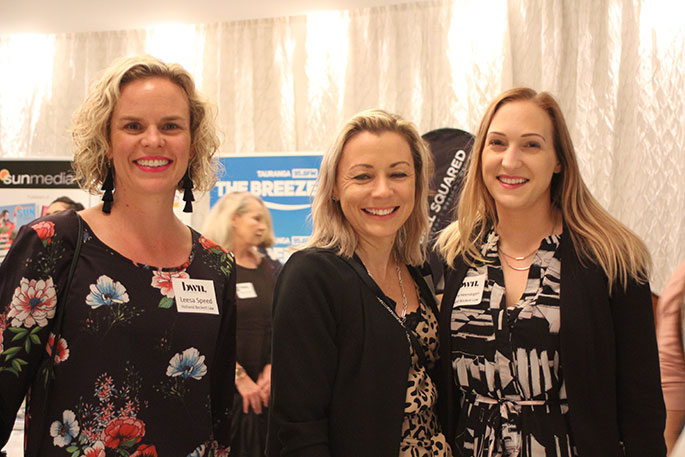 Leesa Speed, Christie Goodspeed and Jenna Heerdegen, all from Holland Beckett Law.
"Many of my friends doubted that anyone would even understand what my concept for 'Eat my lunch' was or buy into it," says Lisa.
"And this was really reinforced when I went to the bank and asked them for a small loan to get the business started.
"The bank manager came back to me the next day and said that he thought it was a stupid idea and that we would never make any money by giving away free lunches.
"I'm sure like many of you, I don't like being told what to do, and even more, being told I can't do something.
Lisa decided to go ahead with her idea, saying at the time "I'm going to do it and prove them all wrong."
Eat My Lunch has now given over 1.2 million lunches to kiwi kids in the three years since Lisa launched the business. This week the company is inviting investors to participate in a fundraising campaign to be launched on PledgeMe on May 22.
The fun part of the conference included lucky draws. Clarissa van Emmenes from the Creative Collective was the lucky winner of the HXP+Co gift box. Maree Butler who had won conference tickets from The Breeze Tauranga 95.8FM was also seated in the lucky chair and won a gift basket worth close to $1000 from Hammon Diamond Jeweller Tauranga.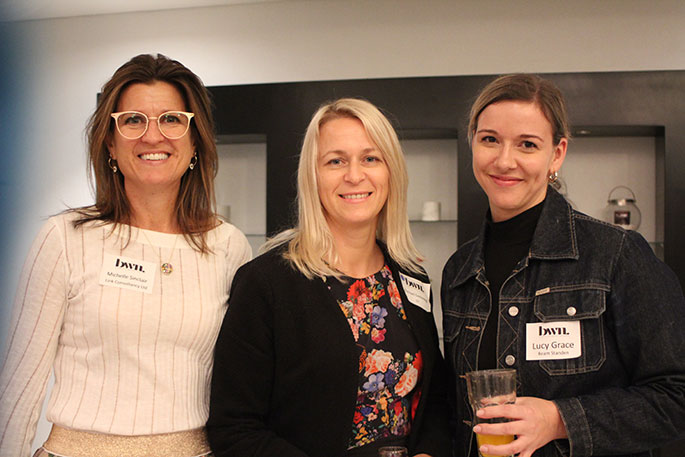 Michelle Sinclair from Link Consultancy Ltd, Rachael Gemming from EY and Lucy Grace from Keam Standen.
Saturday's full day of speakers kicked off with three local women - Rebecca Anderson from Chaos & Harmony, Teresa Hodges from Blak, and Leisa Renwick sharing their stories.
Rebecca Anderson has been forging her own path for a decade, as a shoe designer and the owner of Chaos & Harmony.
Strongly project-focused, Beks has stepped around closed doors and through many challenges, into new countries and opportunities. As with most businesses there's the 'chaos', and then the 'harmony' as things resolve.
Studying shoe and accessory design in Italy and sourcing manufacturers in China, she established strong relationships while selling her brand and shoes into a growing and changing market. Her business has a three-pronged focus on wholesale, selling online and retailing through the Mount Maunganui store.
Blak founder and designer Teresa Hodges is selling online and wholesaling to 22 shops around New Zealand.
Blak also runs two retail stores - one in Newmarket and the other a collaboration store at the Mount with Chaos & Harmony.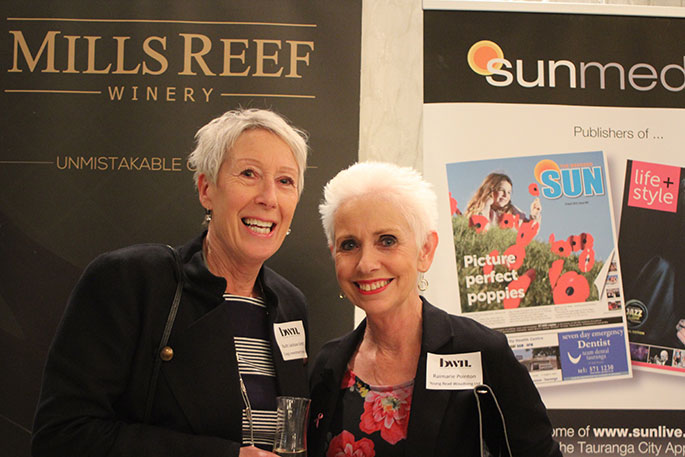 Ruth Jackson-Smith from Craigs Investment Partners and Raimarie Pointon from Young Read Woudberg Ltd.
Leisa is a melanoma patient advocate. After being diagnosed with Stage 4 melanoma and being told she had a few days left to live in 2015, she managed to access life-saving treatments through private health providers. She then joined other melanoma patients to fight for access to treatment for all who needed it.
Dr Farah Palmer, a former Black Ferns captain, and Tonia Cawood, chair of the Chiefs, encouraged the conference attendees to find and develop their passions, understand their purpose, play to their strengths, sidestep obstacles and have the courage to take action when things need to be changed.
Sandra Clair of Artemis recounted how she came to New Zealand and established her medicinal plant business.
The 'goodie' bags that conference delegates received included a bottle of Sandra's Thyme Lemon Tonic.
Sandra is currently completing a PhD in Health Science and aims to see that plant medicine is an important healthcare option in NZ.
Jennifer Ross, a senior solicitor at Cooney Lees Morgan spoke about social enterprise and creating sustainable businesses; and Mark Lister, head of research at Craigs Investment Partners outlined the trends in both the domestic and international financial markets.
The diverse experiences of the speakers ensured a stimulating conference, as they shared how they had to think and act to explore opportunities outside their comfort zone and challenge self-perceived boundaries.
As well as Craigs Investment Partners and Cooney Lees Morgan, the conference was also sponsored by Young Read Woudberg, The Weekend Sun, Design Juice, Media Works, Kale Print, Mills Reef Winery, Campbell Squared, Ryan+Alexander, Boffa Miskell, Ryman Healthcare and Westpac.
The conference was also a welcome opportunity for new connections to be made and old ones to be rekindled as women from across the Bay enjoyed the two days together.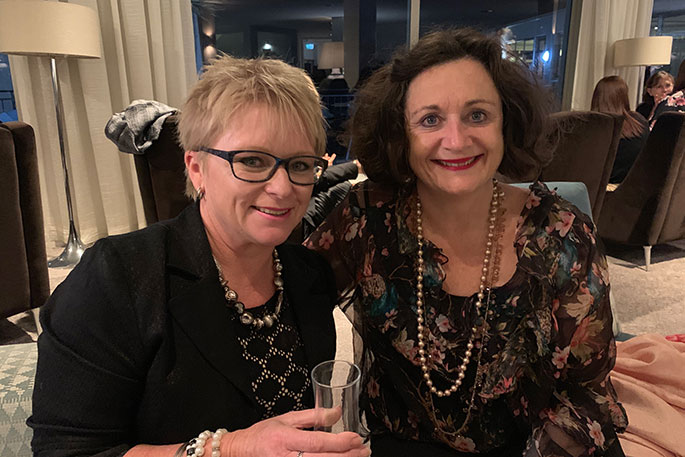 Tauranga City Councillor Leanne Brown and Kathryn Clout.
More on SunLive...