SuperGold Card included in government upgrades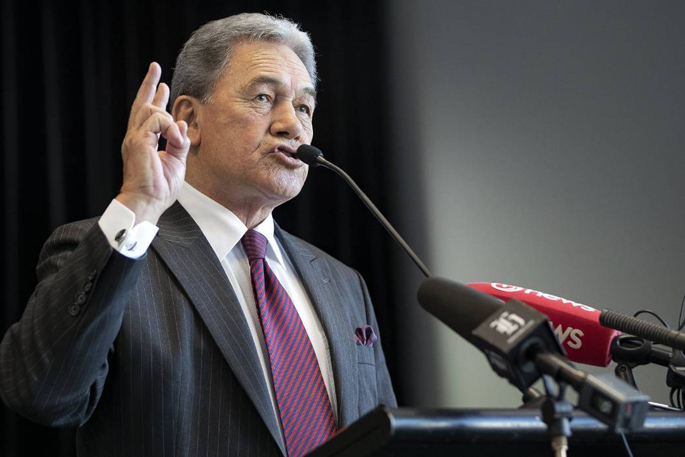 The Government has set aside $7.7 million for seniors in its Wellbeing Budget, which will see an 'upgrade' of the SuperGold Card, digital literacy training, and provide for ACC changes.
Deputy Prime Minister Winston Peters and Seniors Minister Tracey Martin announced the creation of a new digital platform for the card, which is set to be launched before the end of the year.
This includes the creation of a new SuperGold app, linked to the website, to help show seniors where the card can be used and $600,000 to provide computer training and skills.
Winston says it was "serious revamp" of the neglected card, which initially had been expected to cost $9m.
"The world has changed, all sorts of technologies have changed and we are going to bring it up to date to be a super, SuperGold Card."
Looking at international comparisons, particularly in China, they realised what the card's capacity could be, he says.
Winston says there was no doubt there was a "serious bias" against seniors when it came to technology but seniors were far more savvy than people they worked with, he said.
"People are being put to pasture when frankly they have far more going for them."
"When you look at who are running the museums, libraries and all the things that matter in our voluntary society, it is all old people."
The card, which he launched in 2006, was a flagship initiative of New Zealand First and used by more than 750,000 people. He believed it was a vital tool in empowering senior citizens to remain independent.

Winston and Tracey made the announcement at the New Zealand Grey Power Federation Annual Conference on Monday, where Peters took questions from delegates around the UN Migration Compact, Kiwisaver, Superannuation, Post offices, asylum seekers and refugees in Australia and the Australian election.
Afterwards he told reporters that in Parliament there was now a growing consensus to expand migrants minimum residency for superannuation from 10 to 20 years.
"It can not be right that some people work 45 years before they get their Super and some can get it without any tax contribution, after just 10 years."
He says the public could "very much" expect to see something before the election and it was a serious piece of work that was happening now.
National was on the same side of the issue and the Labour was also prepared to look at it, he said.
Another element of the work included the Government's Kiwisaver contribution after 65.
"We are looking hard at that and saying we should be encouraging them into saving at 70 or 80 years of age. After all most of them already do … they hand it on to their children and grandchildren."
Tracey says it was getting harder and harder for people to know where they can use their SuperGold card.
The SuperGold website, which had not been updated for six years, would be upgraded and easier to use, she says.
The ageing population and increasing technology change meant that some older people who no longer work were getting left behind.
"We want older people to be able to access information and services online, and not miss out. And we want them to have the technology skills to stay in touch with their families."
Meanwhile, ACC changes, which start on July 1, would support working superannuitants who are injured.
Legislation to support this has already gone through the House.
Older people who are still working and are seriously injured will no longer have to choose between receiving NZ Superannuation or ACC weekly payments, she saus.
"At the moment if someone is eligible for Super or the Veteran's Pension they have to make that choice."
"We're changing that. If an older person is entitled to weekly ACC compensation for a personal injury, they will be able to receive those payments along with NZ Super or the Veteran's Pension for up to two years."
More on SunLive...