Disability friendly rental vehicles comes to BOP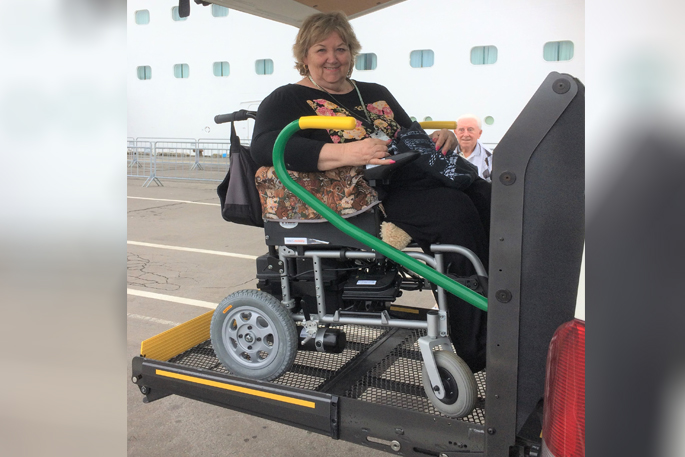 Bay of Plenty people with disabilities can now access rental vehicles catering to their needs, thanks to the arrival of the region's first business specialising in disability-friendly rental cars and vans.
ND Kiwi Tours has become the Bay of Plenty and Coromandel agent for Disability Vehicle Rentals.
It offers a choice of specialised vehicles from its Katikati premises, ranging from cars with hand controls that allow people with mobility issues to drive without their legs, to vans with wheelchair hoists that make it easy to transport relatives or friends in a wheelchair.
ND Kiwi Tours owner Kate Pfennig says she is thrilled to be able to bring a locally-based disability-friendly rental vehicle service to the region.
"Everyone should have access to high quality, comfortable rental vehicles and it's a privilege to be able to make the freedom of self-drive transport accessible to people with disabilities in our beautiful part of New Zealand."
Ms Pfennig says rental vehicles can be dropped off and picked up by ND Kiwi Tours at the start and end of rental periods. This service is also available to visitors to the region who need a vehicle dropped off at the airport when they step off the plane, she says.
People who need a wheelchair-friendly vehicle while they recover from accidents are another group Ms Pfennig hopes will benefit. In some cases they may be eligible for support from ACC to help cover the costs of rental vehicles during their recovery, she says.
"It can be demoralising being stuck at home while recovering from injury. I'm hoping our service will allow anybody in that situation to maintain a sense of normality by continuing to drive whenever they want to."
Disability Vehicle Rentals is the latest venture by ND Kiwi Tours and Ms Pfennig. She also runs local taxi company Kate's Kabs, the Town Connector bus service linking Waihi, Waihi Beach and Katikati, and is chair of local economic development agency Katch Katikati.
Disability Vehicle Rentals Managing Director Rod Milner says he is thrilled to be able to work with ND Kiwi Tours to make rental vehicles available to people with disabilities in the Bay of Plenty and Coromandel.
"ND Kiwi Tours is exactly the type of reputable local business we've been hoping to partner with to make disability-friendly vehicles available to the region."
More on SunLive...