Former Netflix executive joins DROPIT board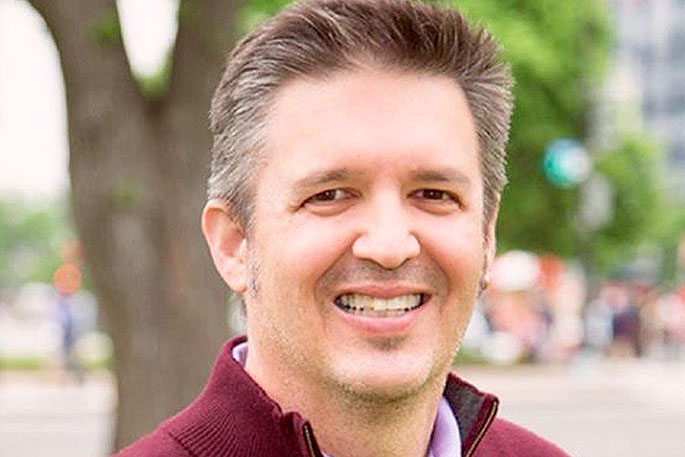 A former Netflix executive behind the online entertainment revolution is backing rising Mount Maunganui tech company DROPIT to become the next big thing.
Dr. Joel Mier, former director of marketing at Netflix during much of the firm's formative first decade, has joined DROPIT's Board of Directors.
Other board members of DROPIT include co-founders Brendan and Peter Howell, and former Super Bowl executive Keith Bruce.
DROPIT is a mobile app discovery shopping marketplace where consumers choose the price of the things they love.
Consumers take part in "reverse auctions" where the goods drop rapidly in price over 60 seconds until the first bidder swipes to win.
Founded in 2015 by Mount Maunganui brothers Brendan and Peter Howell, DROPIT currently runs over 500 daily auctions and plans to expand that number in the coming weeks.
Joel, now a lecturer of marketing at the Robins School of Business at the University of Richmond in Virginia, was director of marketing at Netflix for seven years, presiding over its transformative and early high growth phase.
He was responsible for the firm's Insights and Analysis function, helping to create one of the world's most customer-centric and innovative cultures.
During this time, Netflix evolved from an online "a la carte" video rental business with only several thousand customers to a leading mainstream brand.
Joel's entrenched strategic focus on customer centricity assisted Netflix in its global rise and success – now at more than 150 million subscribers worldwide.
"Joel joining the board is a significant endorsement of DROPIT and its future growth," says DROPIT co-CEO Peter Howell.
"Joel is one of the best in the business. He has a proven history of choosing organisations with the ability to evolve into market-backed companies. He has particular strength in understanding the customer and translating that into the implementation of strategies and tactics to achieve business goals.
Co-CEO Brendan Howell adds that "Joel is a welcome addition to the board. He joins just as we look to intensify the growth of our business in the US market."
Offering a collection of the biggest and best consumer brands, DROPIT ran 83,000 drop auctions across New Zealand and the United States in the year ended 31 March 2019. It plans to increase this figure to more than 600,000 in the current financial year.
Joel is unequivocal in his belief that DROPIT has the potential to become a leading retail discovery shopping and media platform, meeting the needs of consumers as well as advertisers, and accelerating the company's growth by delivering ever-increasing value.
"Online shopping, for many, lacks fun and excitement. But by mixing e-commerce and gamification in a reverse auction-like environment, DROPIT has changed the paradigm for e-commerce users, creating a foundation that will appeal to many consumers," says Joel.
"Instead of price hunting, consumers can now seek their own price in an engaging, gamified experience that adds real-time excitement to online shopping.
"By continuously expanding and tailoring the product offerings and driving significant user-base growth, DROPIT has the real potential to become a global e-commerce platform and a dominant experiential media platform."
Joel's appointment follows the company's intention to invest in marketing activities as it seeks to achieve its growth ambitions, a move signalled in April when the company opened its NZ$3 million funding round.
"Joel was an integral part of the Netflix executive team that prepared for how it would adjust to rapid growth and better prioritise its customers. DROPIT is in a similar position; it's on the cusp of big things and we are all very excited by what lies ahead," says Brendan.
More on SunLive...