National congratulates Australia PM Scott Morrison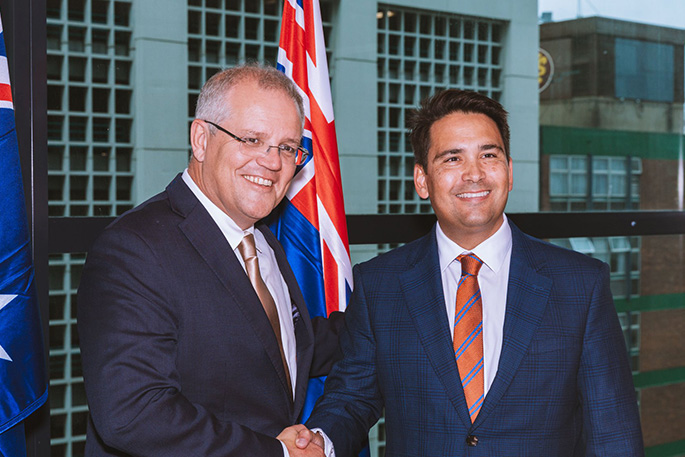 On behalf of the National Party I send my heartfelt congratulations across the Tasman to Prime Minister Scott Morrison after his election victory last night, National Party Leader Simon Bridges says.
Australian Prime Minister Scott Morrison has claimed victory in a stunning political "miracle" that has devastated the Labor Party, forced Bill Shorten to step down as its leader and reshaped the country's politics.
"Prime Minister Morrison and the Liberal Party have shown that great campaigns, policies and people matter," says Simon.
"This is a great victory for quiet Australians, they have been rewarded for their faith and positivity.
"Australia is our closest friend and our countries coordinate on trade, economic matters and defence and security.
"We have a close bond with many historical, cultural and sporting connections. Whether it be ANZAC Day or the Bledisloe Cup.
"When I met Scott and his wife Jen, I was struck by how familiar they were with New Zealand, and knew they were strong friends of ours.
"My best wishes to Prime Minister Morrison and the Australian Government, I look forward to the continued growth of our countries' relationship and am excited to work with you in the future."
The final result of the election may not be known for some hours, but with more than 70 per cent of votes counted the Coalition has won, or is ahead in, 74 seats in its quest for a 76-seat majority, with Labor on just 66 seats.
At the last election, 95% of Australians voted. Voting in Australia is compulsory, and anyone aged over 18 faces a A$20 fine for not voting.
Other parties in the election included the Greens, One Nation and the United Australia Party, as well as independents.
More on SunLive...