Progress made on Coromandel Citizens' Hall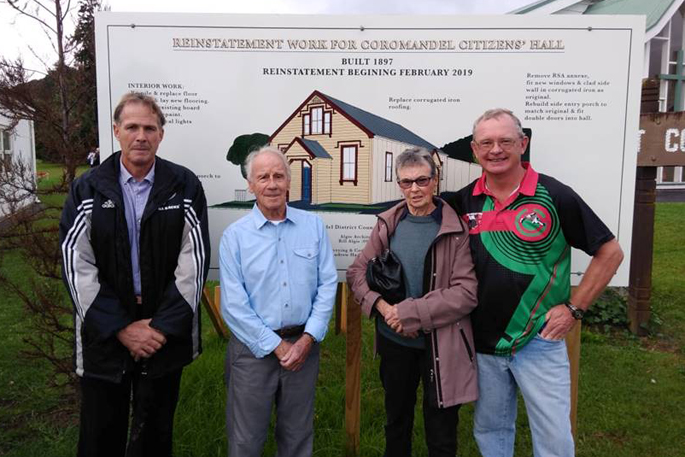 The progress on the historical Coromandel Citizens' Hall is exciting to see.
At the recent Coromandel Citizens' Hall project meeting, members on the Coromandel Bizarre Trust and the Coromandel-Colville Community Board were thrilled with the progress to date.
The reinstatement of the building began in February. Since then, the roof has been replaced on the main building, the old stage and internal entry porch have been removed, along with internal wall linings to the main building and annex.
The existing window frames to the annex/building wall have also been removed and will be re-installed.
In the coming weeks, insulation, reinstatement of the two original porches, and laying the new timber floor are expected to be completed.
The original floor was a combination of kauri and tawa and the timber for the new floor is over 100-year-old matai that has been salvaged from rivers in the Hawkes Bay.
The cost of the restoration is approximately $600,000 and is being funded by our Council and external agencies, says a Thames Coromandel District Council spokesperson.
"The Bizarre Trust in Coromandel Town has donated $200,000, which must be spent on the internal finishes of the building.
"An application to Lotteries Community Facilities for $248,987 was successful."
Coromandel Town builder Glenn Beattie has been employed to do the restoration work, with a variety of local subcontractors involved in the project, the restoration of the main hall is expected to be completed in July.
Soon after, some improvement works will be made to the kitchen area and it is hoped that an official opening will be held late September.
For more information click here for the project page.
More on SunLive...