Memorial ride for Hiria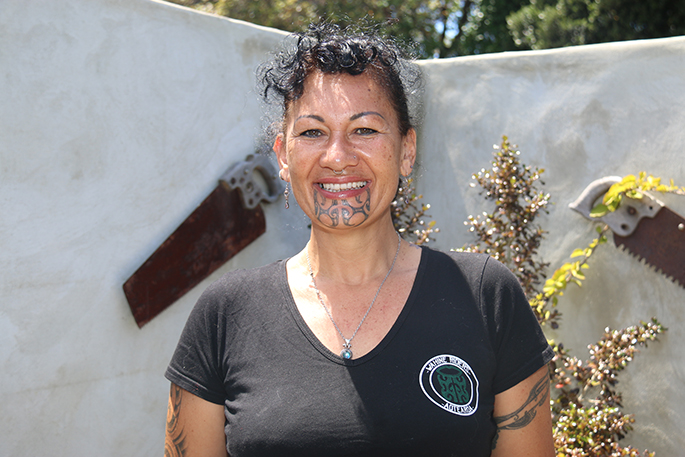 A memorial motorcycle convoy travelled from Maketu to Rotorua on Saturday morning.
The Wahine Riders organised the ride in memory of one of their own, Hiria McRae, who died in a motorcycle accident a year ago.
Hiria, aged 54, had been riding a motorcycle at Waihau Bay in eastern Bay of Plenty when she collided with a light van on State Highway 35 on May 20, 2018.
In September 2018, women travelled from different places to join in with the first Mahia Sunrize women's motorcyle rally. Organised by Lera Peneha, a group of lady riders from Gisborne rode from Mahia to Tolaga Bay to honour Hiria, with about 30 motorcycles, a support vehicle and friends travelling in cars. Riders, all women, came from Auckland, Waikato, Bay of Plenty, Whananui, Wairoa and the East Coast to join in the ride.
The route traced today was the same one that the Wahine Riders had taken while escorting Hiria a year ago on her last ride, to the Kauae Urupa.
The riders started off the day with a breakfast provided by the Maketu Kohanga Reo. After spending some time at the Urupa everyone was invited to go back to the Colonial Tavern in Te Ngae Rd.
Along with Tony Ngawhika of the Tauranga Weekend Riders group, Hiria was one of the organisers, and riders for the SOS Edgecumbe Charity Ride held in 2017.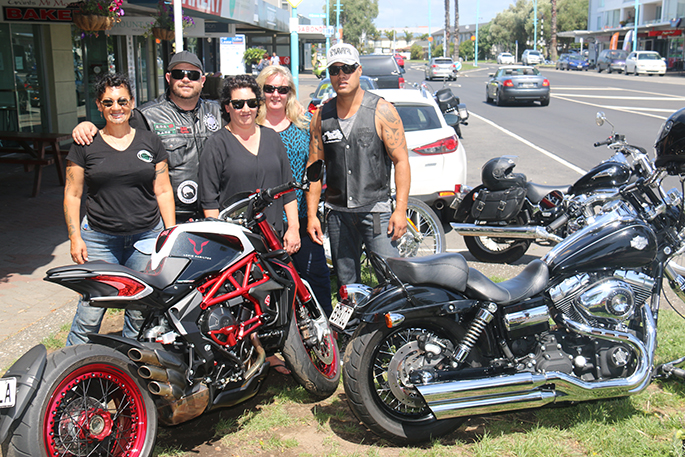 Hiria McRae (on far left) with the other organisers of the SOS Edgecumbe Charity Ride
An enthusiastic rider, at an SOS Edgecumbe Charity Ride organisers meeting held at the Mount in 2017, she talked about what it meant for her to be a Wahine Rider.
"It's for women, to ride together, to meet up, encourage, support and be together. It's a sisterhood."
Hiria was passionate about the Women's Refuge, and so to honour her, donation buckets were taken on today's ride and will be given to the Women's Refuge in Hiria's name.
A memorial badge for Hiria's Memorial Ride was also created.
More on SunLive...