The Esplanade taking shape in Whitianga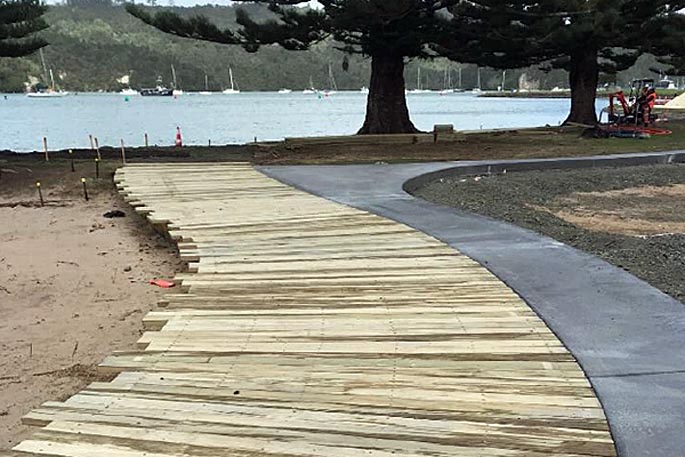 The new playground area at the Esplanade in Whitianga is well on target for completion.
The new timber board walk and the concrete path at the playground are almost finished.
This week the contractors continue to place the WAP40 subbase for the new scooter track around the playground. Soon after they will begin laying the new concrete.
They also continue to build the timber board walk along the hoggin path under the existing pine trees.
The contractors have secured 1.2-metre high pedestrian barriers to isolate the construction area from pedestrians for health and safety purposes and they have provided safe, temporary access to driveways and footpaths for residents and businesses along the Esplanade.
All of the stakeholders will be notified of the date for when the kerb and channel is to be poured.
"The ongoing construction impact meetings have been very helpful," says project manager Andrew Scobie.
"At the latest meeting on Monday April 29, the affected stakeholders and contractors discussed working hours so that we can do our best to work around them."
The next construction impact meeting is on May 20 at 2pm in the old fire station building.
More on SunLive...