Installing child restraints made easy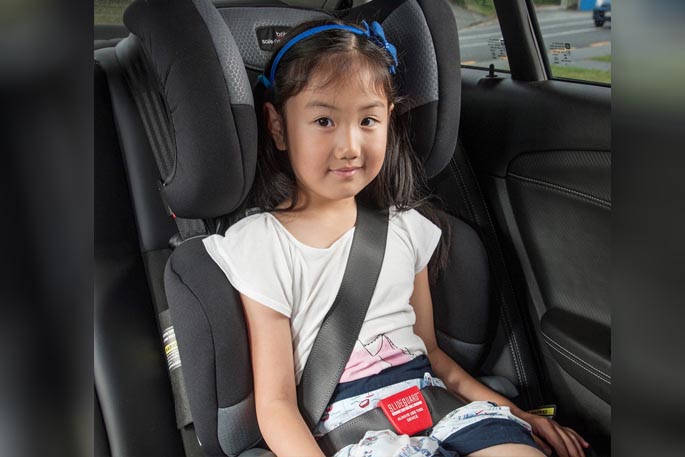 The New Zealand Transport Agency has released a series of videos to help ensure that life-saving child restraints are properly installed.
Properly fitted child restraints can save lives and prevents life-long debilitating injuries in a crash, but with surveys showing that eight out of 10 child restraints are not installed correctly in New Zealand, it's clear that parents and caregivers need simple and easily understood advice on fitting and installation.
"Installing a child restraint properly takes time and effort, but it's critical child restraints are installed correctly to keep our kids safe, and these new videos are aiming to make the process easier," says director customer experience behaviour for NZTA, Leigh Mitchell.
"There are many different types of child restraints, for example capsules, convertible seats and boosters. We've therefore developed 40 videos covering all the different types of child restraints, so there's a relevant video for everyone," says Leigh.
The videos are free and can be accessed through the NZTA's website, www.nzta.govt.nz/installing-child-restraints. Videos are available in English and Te Reo.
New Zealand law requires all children up to the age of seven to be fitted in an appropriate child restraint, and the Transport Agency advises that child restraints should be used until children are 148cm tall.
"In 2018, 14 children aged 14 years and younger died and a further 426 were injured in crashes. Every one of these deaths and injuries has a devastating and wide-reaching impact on our families and communities," says Leigh.
"The use of properly fitted child restraints can help to prevent these tragedies from occurring."
Tauranga father Gary Macilwee knows first-hand how daunting it can be attempting to install a child resitraint for the first time.
"When my son was born, I was faced with having to install our newly purchased baby capsule into the car, at night in the dark, outside the front of the hospital. I had no idea how hard this would be.
"While the hospital checked my son was fitted correctly into the capsule, it was my responsibility to install the capsule base into the car and to be honest I didn't know what I was doing.
"After what seemed like ages trying to install the capsule base, with my son now crying, I did the best I could to secure it and drove home. It wasn't safe but I didn't know what else to do.
"I wish these videos had been around when I was a new parent, so that I could have learned how to properly install the capsule, either ahead of time before the baby was born or if need be outside the hospital," says Gary.
It's important to remember when installing a child restraint, always follow the child restraint manual instructions. If you need more help contact a child restraint technician. You can find a list of registered technicians in your area at www.nzta.govt.nz/childrestraints
More on SunLive...