Papamoa Domain pine tree removal sparks debate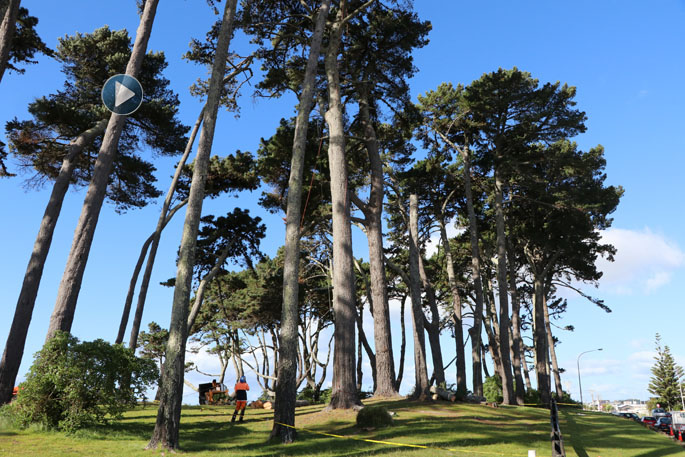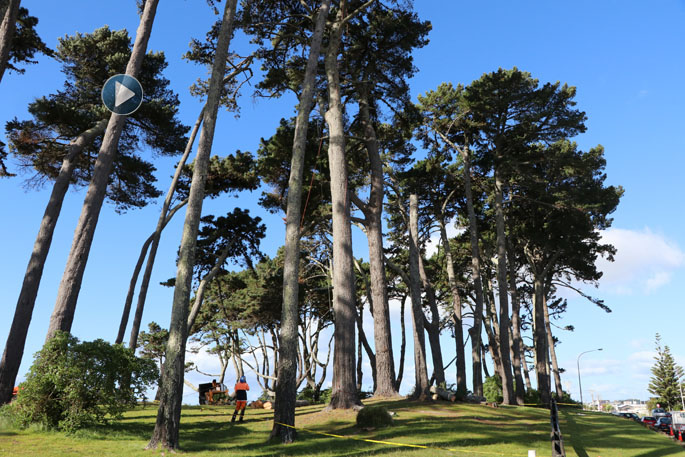 Click the image above to watch the video
Tauranga citizens are expressing their frustrations on social media following the council's decision to cut down the iconic pine trees in the Papamoa Domain.
The Environment Tauranga Facebook page shared a post on Tuesday in regard to the removal of the trees, where residents shared their opinions openly in comments.
Multiple comments mention how disappointing it is to see the trees being removed due to few complaints of the trees, as they provide great shelter, and how pine trees benefit the environment.
Although clear frustrations have been posted on social media, City Arborist Phill Lodge says council has not received any negative feedback about the tree removals at the Papamoa Domain.
Phill says the trees are being removed as part of an upgrade project, and other removals were related to ongoing management of trees at the domain.
"Ten trees have already been removed from the Domain, and maintenance is being undertaken on the remaining trees."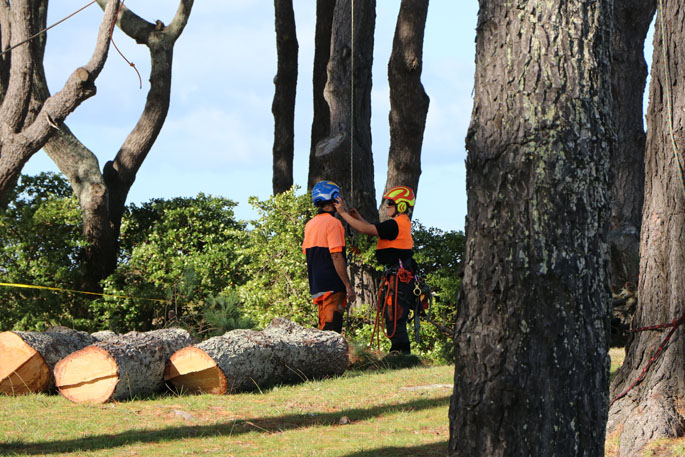 With climate change and the environment at the centre of the tree removal debacle, Phill says the trees will be replaced appropriately.
"The trees will be replaced with a coastal species, in accordance with the Reserve Management Plan."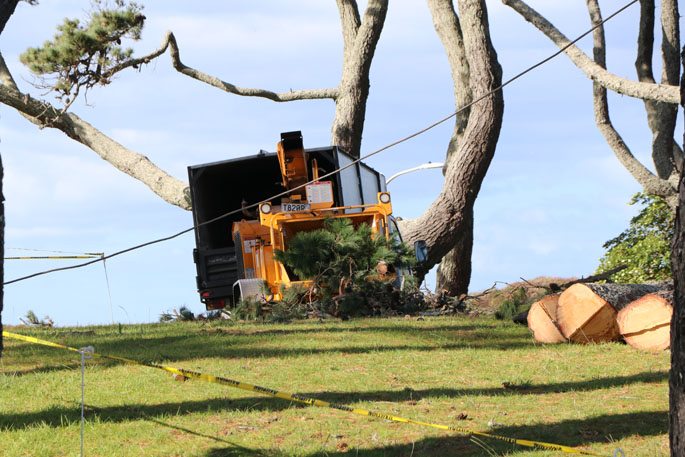 More on SunLive...