Fast food workers to strike this weekend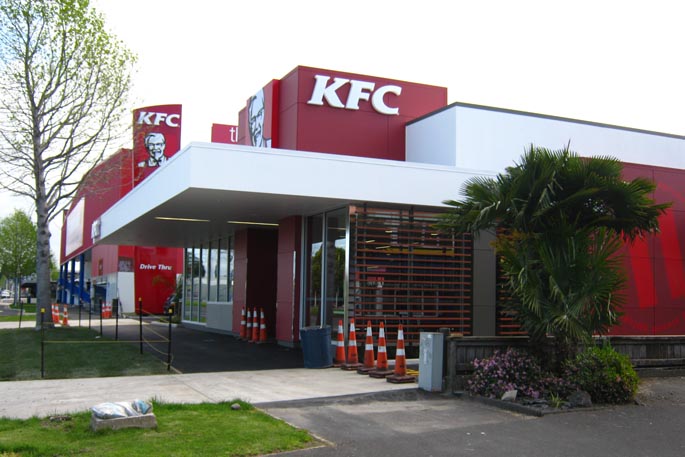 KFC along with Carl's Jr and Pizza Hut is off the menu this weekend as hundreds of Fast Food workers employed by Restaurant Brands and members of Unite Union take strike action this weekend.
Over the past week, members have been voting on the latest offer as well as on a secret ballot to authorise strike action. 89 per cent of the 763 who took part rejected this offer and 88 per cent voted to take strike action.
Unite Union sent RBL a notice this morning of a strike beginning at 2pm this afternoon and finishing at 2am on Monday morning.
Margins for skilled workers slashed:
"After six full days of negotiations Restaurant Brands is still insisting on cutting the margins for skilled and trained employees above the starting rate," says unite national secretary and lead negotiator Gerard Hehir.
Most of the margins have been cut in half in RBL's last offer, with the qualified Pizza Hut 'Expert' reduced to only 25 cents per hour above the starting rate, when it has been 80 cents.
"RBL has been forced to increase the starting rate by the minimum wage increase and to match the $18 start rate of major competitors like McDonald's – but they want their skilled and trained staff to pay the cost.
"Low wage employers need to realise that they can't get away with just increasing their lowest rate only and undervaluing their experienced and skilled staff."
Salaried Store Managers joining the action:
For the first time ever Salaried Assistant and Store Managers - half of whom belong to the union - are standing alongside their waged colleagues to take action.
"The last pay increase offer for salaried members was less than 3%. Many of them already find themselves working for a lower hourly rate than many of the waged staff they manage, despite having considerable extra responsibilities - managing staff, food production and a retail business. This offer actually makes the situation worse relative to waged employees"
Chronic staff shortages:
The other major issue is chronic understaffing and RBL's refusal to give managers authority to reduce services to ensure the health and safety of customers and staff.
"Rosters are already far too thin, but KFC managers regularly find themselves with 25 to 50% of their rostered crew unavailable for one reason or another. There have been numerous media reports of customers shocked and angry at long delays in service. We receive daily reports from stressed-out staff unable to take breaks, reeling from angry customers and unable to ensure the stores are clean and correct food preparation procedures are followed."
The strike will last from 2pm Friday May 17 until 2am Monday May 20.
More on SunLive...