Donation for war memorial 'cream on top of cake'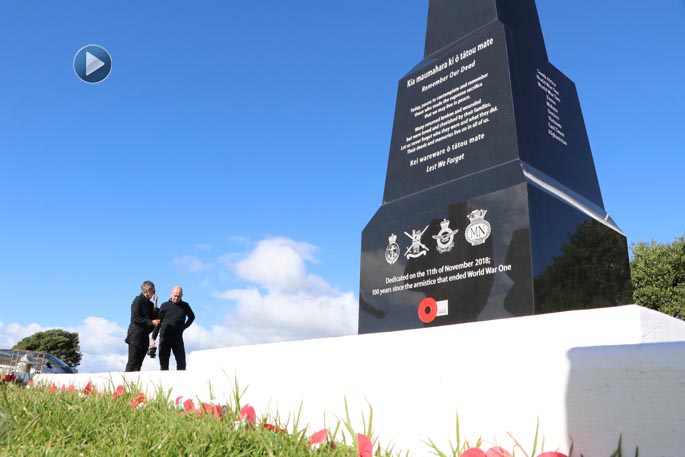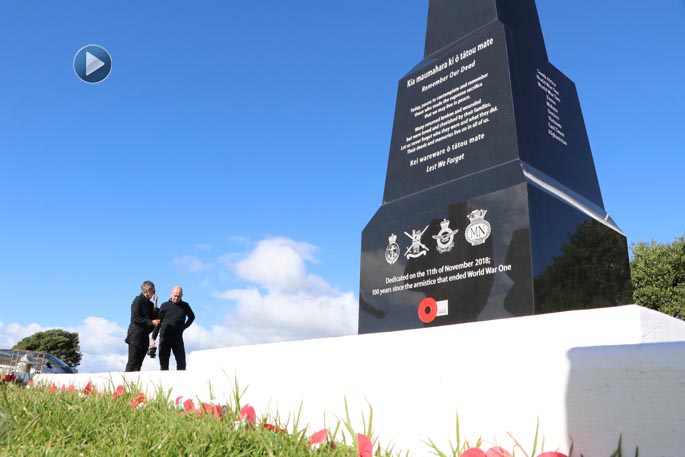 Click the image above to watch the video
Owners of the Papamoa Beach Holiday Park, Bruce and Donna Crosby have made a second donation to the Papamoa War Memorial project, making their donation total $9,000.
They originally donated $1,000 to the project and after the ANZAC Day service held at the Papamoa cenotaph and flagstaff site, they decided to donate a further $8,000.
"When we heard about them wanting to build the memorial at the end of the holiday park we met with Steve, Councillor Morris and Mick from the RSA," says Bruce.
"Micks a really great guy, he's really enthusiastic and he got everyone going, so we gave a little bit towards the memorial and then got invited to the ANZAC Day parade.
"We were up there and Mick says 'Oh we are going to do the landscaping now' and he explained to me what they were going to do, and it sounded awesome.
"We were driving home and I looked at Donna and she looked at me and said 'yeah we will top it up'. So we did and now they can get on with it. It's going to be really cool," says Bruce.
Mount Maunganui RSA President Bill Newell says donations for the whole project come in easily because the community was behind them.
"There was no begging bowls, not having to knock on doors, they just gave.
"The last one to give which meant a lot to us was by Bruce and his wife Donna. Now we can go ahead and finish the landscaping around the memorial and flagstaff.
"It's a big deal because now we can completely finish off and it will look good for the community, and they can come up and look and sit around the area.
"What they did is really the cream on top of the cake," says Bill.
Tauranga City Councillor Steve Morris says he is delighted that Bruce and Donna Crosby donated $9,000 towards the project.
"The Crosby's have been in Papamoa for over 50 years and the camp has been here over that period of time. So we are delighted that they have come on board with the project," says Steve.
More on SunLive...