Tauranga RDA opens new extension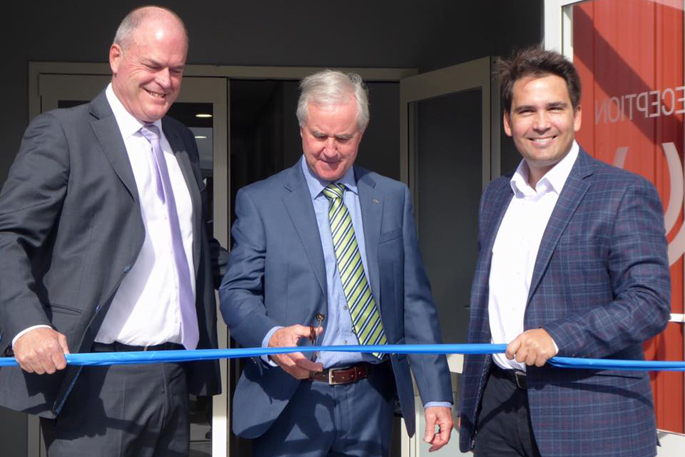 The Tauranga Riding for the Disabled's arena extension is officially open.
The extension project is a $750,000 investment in the community, enabling Tauranga Riding for the Disabled to meet the increasing need for equestrian therapy in the community.
The project will support the RDA's mission to reach more riders and contribute to enriching the lives and empowering those challenged by disability or who are at risk.
Currently, the Tauranga RDA provide an average of 145 rides a week, however there is growing demand for the services and we currently have a wait list of up to 170 riders. They want to continue to meet the needs of the community and reduce the wait list, and to do this they needed to expand.
The project was managed by Paul Chapman from Tierra Ltd, who was involved in the initial indoor arena build in 2012.
The project has seen; covering the outdoor arena: expansion of "all weather" riding spaces.
It allows reception and office block staff to be closer to the area of activity and allow for growth, allows facilities to enable growth of the education programmes with classroom spaces, and provides additional resources that will expand the facility and make it more user friendly for other community groups.
Manager Elisha Olds says the extension is a welcomed addition to the centre.
"We have already extended out riding sessions and are utilising the spaces. We look forward to the next year or so when we can reach our capacity, that will mean we can offer many more riders places on our programmes. Its exciting times."
Tauranga RDA Foundation Chairman Tom Roper says the extension is a community investment.
"A project that will impact on the quality of life of families and the community as a whole."
The centre caters for children and adults who are challenged with physical, mental and cognitive difficulties. Horse riding is used as a therapy because it is an exciting, challenging and motivating activity, based on rhythm and symmetry and can provide excellent therapy.
Beyond that, the RDA team recognise that a relationship with a horse offers the opportunity for acceptance, nurturing, and physical affection as well as development of a sense of achievement and empowerment.
The organisation is purely funded through grant organisations and the generosity and support from the community through donations and sponsorship, it is not funded by the government.
Elisha says it takes a community to run an organisation like the RDA, and they certainly have a very good one behind them.
More on SunLive...