Wide belt of high pressure to affect NZ next week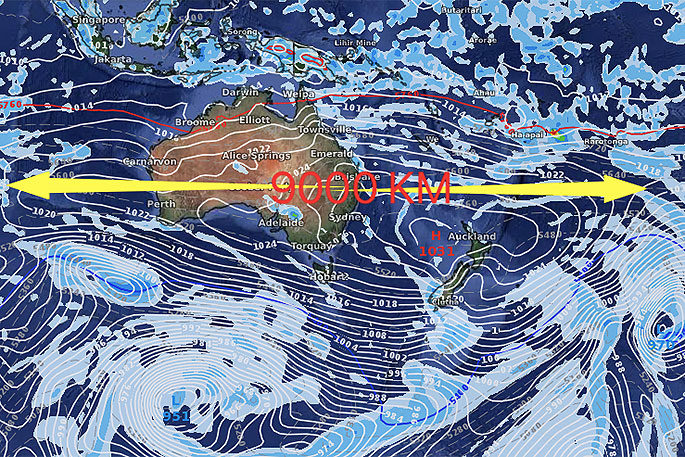 Australia is 4000kms wide from west to east, the high coming in next week is more than twice that width for a time around Tuesday and Wednesday.
WeatherWatch.co.nz says the will happened before consolidating into one large high that may eventually cross New Zealand next weekend.
This short (from north to south) but very wide (from west to east) high will affect New Zealand's weather next week but the shorter height (from north to south) means there will still be a westerly flow around the South Island with showers.
"As the week goes on the modelling indicates this large high will break apart, with the most eastern portion around New Zealand dissolving for a time and allowing a southerly flow up the country later next week - but that's ahead of the actual centre of this high coming in for next weekend.
"So next week has a few showers, but the large high means many regions will be calmer and drier than normal for this time of year, especially over Tuesday and Wednesday," says the weather organisation.
"By the end of next week the high will be generally much smaller but should have a large centre to it which may well cover all of NZ next weekend bringing settled weather and then warmer sub-tropical winds."
More on SunLive...