Murder trial: Police 'coming for me soon enough'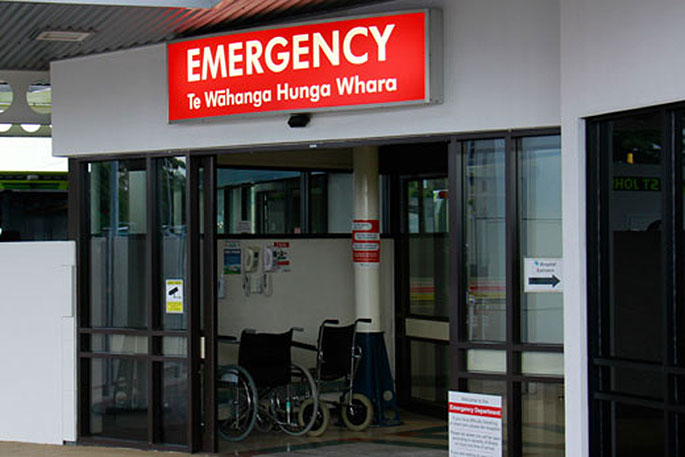 He's sometimes known as 'Lennox Menace', and thanks to fingerprints on bullet casings he'd loaded into a gun later used to kill Mongrel Mob member Lance Wayne Waite, he knew the police would be "coming for me soon enough".
He was right.
Menace - under his real name of Jeremy Ututaonga - was giving evidence at the High Court in Rotorua on Wednesday at the trial of Colin Jeffries-Smith, who faces one charge of murder.
Also on trial in connection to the January 3, 2018 killing is Casino Heta Williams, who faces one charge of possession of a rifle and one charge of accessory after the fact of murder.
On day seven of the trial, Ututaonga was questioned by Crown prosecutor Anna Pollett, who first revealed to the jury of eight women and four men that he had already entered guilty pleas and been convicted of a charge of possession of ammunition.
That ammunition included bullets he supplied to Jeffries-Smith on the day Waite was killed, an act the Crown alleges was over a dispute involving drug debts and the 'taxing' of an $800 Nissan Maxima.
Ututaonga revealed he had been contacted by Jeffries-Smith as Ututaonga was someone who was often after "a little earn".
"If someone wants something, I'll get it, take my earn off the top and pass it on."
He said he found the ammunition on the side of the road outside a house that had been emptied, and had kept the .22 bullets to sell.
He said that on January 3 last year Jeffries-Smith arrived at his house, where he had to load the ammunition into the magazine for him, as "he didn't know what he was up to".
He said he assumed Jeffries-Smith was either planning to sell the weapon - or go for what he called "shoot 'em ups".
"A bit of recreational shooting ... If I'd had any intention of what he was doing I'd have taken more care," he said.
It was also revealed that Ututaonga texted Jeffries-Smith on the same day.
"My prints are on those shells, so don't drop any."
He said he had also began to panic at this point.
"They've got a full magazine with my prints on them."
As his concern grew, Ututaonga also revealed he switched on YouTube - unable to store the bullets in his broken shed, with children in the house and expecting the police, he wanted to find out how to disarm the bullets.
"Twisted the projectile off, tipped the powder on the table.
"I knew the police would be coming for me soon enough."
He said throughout the exchange, which he said lasted no longer than the time if took his jug to boil, Jeffries-Smith said "pretty much nothing".
He also explained his relaxed attitude about the fact no money changed hands for the ammunition.
"If he'd made an earn I'd have a cut, 'cause we're all in the industry of trying to make something out of nothing."
The trial, and Ututaonga's evidence, will continue on Thursday and is expected to last six weeks.
More on SunLive...