Sam Cane spreads the word on concussion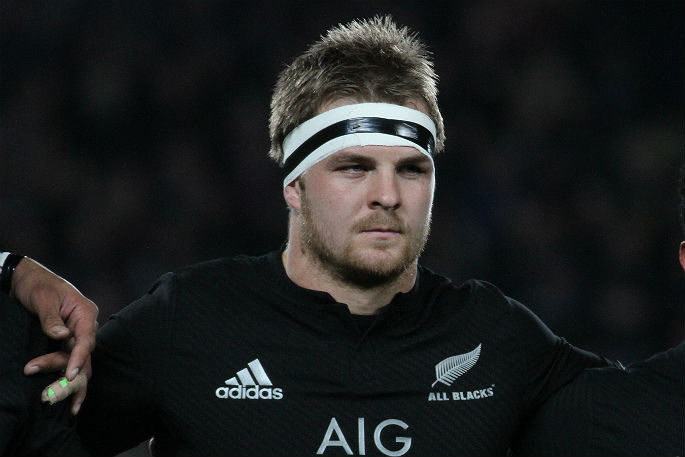 All Black Sam Cane knows a thing or two about bravery.
He's about to complete a rugby comeback from a broken neck that's taken pretty much all the courage this impressive young man has been able to muster.
But on a recent day in south Auckland the 27-year-old, 60-test All Black is talking a different type of bravery with a full muster of first XV and under-15 rugby players from Alfriston College.
Sam is spreading the message about concussion, arguably the most important medical issue the sport has ever confronted, and he has the attention of all the young faces (male and female) in the room as he discusses the fearlessness it takes to embrace the fragility of the human head.
Rugby worldwide has recognised the issue being faced with concussion. Nowhere more so than in New Zealand, which leads the way in its education, prevention and treatment programmes.
Today, Sam is the role-model face of their communication, but on another day it could be any All Black, Super Rugby star, coach or former player. It's not about who delivers the message; it's that it gets out in a form that young people hear.
All Blacks like Sam get the attention of these post-Millenials; they speak their language and have their respect. They are able to effectively convey the seriousness of the issue in a tone that these youngsters hear, they make a difference.
This day in the heart of south Auckland these young rugby players are lapping it up. They're hanging on Cane's every word as he talks them through the realities of head injuries in rugby: the number one rule being that it's not brave to play through a knock to the noggin. True courage, says Sam, is to put your hand up and admit you've been affected.
Even more so, do it for your mate who might not even recognise he has been concussed.
"As rugby players we all like to try to tough things out," Cane tells Stuff in between his presentation to the Alfriston College rugby players and returning to face a haka they rustled up in his honour.
"A lot of guys would be first to throw their body on the line for their team, but it takes real courage to put your hand up and say you're not quite right this week, or suffering headaches or nausea from a blow you've taken.
"It's courageous for your own wellbeing but you're also no good to your team-mates if you're not at 100 per cent.
"Equally, everyone wants to be liked by their mates, but a real mate will look out for another one, and his wellbeing certainly comes before any game of rugby."
Sam tells a fitting story to the youngsters to illustrate his point around concussions and it being a team approach to recognition and removal (two parts of the holy '4 Rs' that form the guiding principles of head knocks).
The Chiefs and All Blacks openside flanker reckons he's had around five concussions in his professional career. None have lingered. All have been dealt with according to the book and his own deep, abiding respect for the dangers of head knocks. But one stands out for him in particular.
"It was five or six years ago and I got concussed playing the Crusaders in Christchurch. We went to a lineout and Brodie Retallick made the call. I went up to him and said 'what's that play?' He said 'you know the one' … it was a special play that involved me, and one we'd been practising all week.
"Apparently I said to him I don't know it, talk me through it. At that point he knew I wasn't quite right and was no good to him or the team and was also putting myself at risk by carrying on playing. He let the physio know and they pulled me off then and there.
"Who knows, if I'd played on however long and taken another bang … two knocks in one game is seriously not good. I'm thankful Brodie did what he did."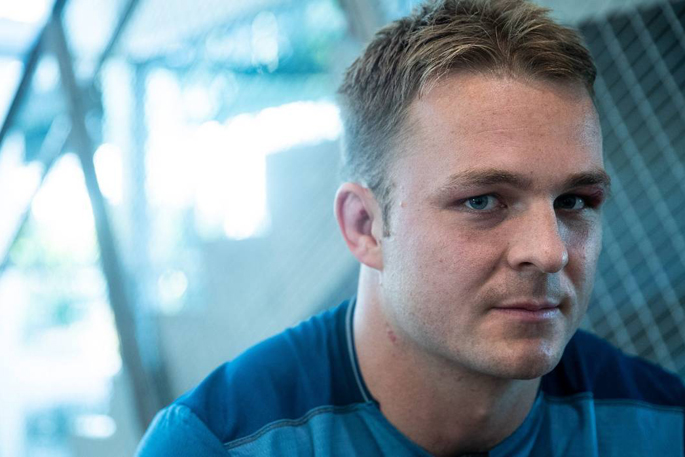 Photo: Chris McKeen/Stuff.
Sam believes the game is moving quickly to catch up on an issue that it had been worryingly remiss with. He talks about older generation players relating stories of playing through their head knocks, and even back in his time as a schoolboy he recalls an almost complete lack of awareness in this area.
"In my short time playing professionally the whole attitude around concussion has changed. Guys put their hand up and say they're not quite right because they've seen the risks and damage it's done some of their team-mates who have been forced to retire.
"We're trending in the right direction."
Now Sam's policy is to veer very much on the side of caution around his own head knocks.
"With the last 3-4 I've had I've been very careful to the point there have been times I've been told I was all right but deep down I knew I wasn't quite there, and took a bit longer. So I'm practising what I'm preaching here today."
NZ Rugby research analyst Danielle Salmon, who heads the organisation's Community Concussion Initiative spreading the word on this issue at the grassroots level of the game, says this country is leading the way in promoting awareness and procedures around head knocks in rugby.
But it can always get better. She says encouraging a team responsibility to recognising and reporting head knocks is a key target, and then working with families, coaches, schools, clubs and physicians around best practice in terms of recovery and return is also vital.
It's an evolving field too. Guidelines are being developed with ACC around standard procedure; a system establishing baseline tests for players in season is being piloted; an app is being developed that will help coaches and doctors work with players affected.
"It's totally about awareness and looking at the big picture," says Danielle.
"Making sure players are aware what a head injury is and what they should do about it is important. But so is that parents know what to do and that doctors can provide the right information. We need to look at the whole process right across the board.
"Rugby is taking ownership of this issue. We are taking really positive steps to make sure our players are safe."
More on SunLive...