ANZ backing BOP netball players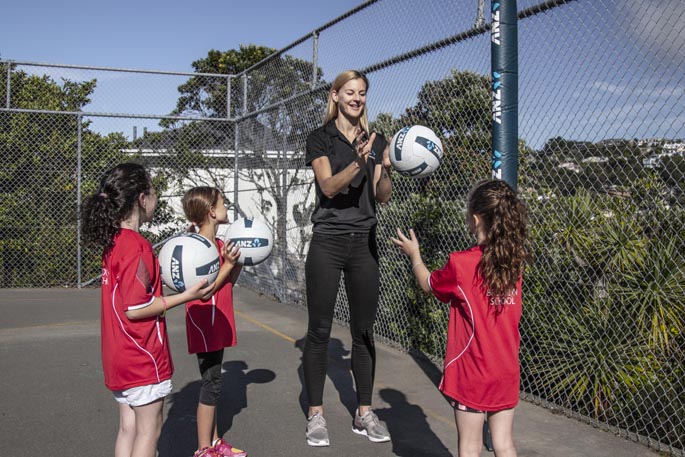 The third season of the ANZ Premiership has taken off, and the community netball season has started, ANZ is asking Bay of Plenty netballers what difference having them on their team would make.
ANZ knows that all successful teams have an x-factor, an element that gives them the edge. It could be mental toughness, a world-class impact player or the very best facilities, so that's why they are calling for applications from aspiring netballers and fans in the Bay of Plenty – and asking what their netball dreams look like.
Whether that's in the form of a leg-up with new equipment gear, maybe you've got netball facilities that have seen better days and could use a spruce up, or you think your school teams need that extra edge with coaching from the best players from the ANZ Premiership, then tell ANZ what difference having them on your team could make.
In 2018, ANZ Premiership players surprised a primary school team with a pre-game training session and plenty of high-performance sports gear; a young netballer with aspirations to be a sports journalist had the chance to be the official ANZ Junior Sports Reporter and interview the Silver Ferns squad at the official media announcement; and netball legend Irene Van Dyk, along with a mental strength coach, visited a struggling goal shoot to give her the confidence and resilience to be the very best she could be.
ANZ Head of Sponsorship Sue McGregor says ANZ has given more than $700,000 to help teams and players all over the country achieve their netball dreams.
"We are proud to support Kiwi netballers at every level, from the grassroots player's right up to the elite athletes in the ANZ Premiership. We know that having the support of someone on your team, backing you all the way can make a massive difference in achieving your netball goals."
Applications to get ANZ on your team are now open – to apply, visit anzcourtside.co.nz
"We encourage Kiwis to tell us how having ANZ on your team will make a difference this season," says Sue.
More on SunLive...